Posted on January 12th, 2018
If you're prepping a home for sale, what are the main areas of a home you should target with your staging—especially if you can't stage every square inch? Walk through your home as if you are the buyers and look for things that would prevent you from purchase your home. If you look at it from a buyers prospective, you change things needed to have a successful sale.
Walk across the street and take a long, hard look at the exterior of your house and property. Put on your "buyer" hat and make a list of five to 10 things that are good about the house and five to 10 things that need work. At the very least, be sure to sweep the front porch and walkway, keep exterior lights on for showings at night, and park any extra cars somewhere else.
If your house needs work, get it done now. It's the home inspector's job to find out what's wrong with your house, and long lists of repairs can scare off potential buyers. You're still the homeowner, and repairs are your responsibility. Get them fixed before your house goes on the market.
Go through every closet and every room and get rid of the piles of your stuff. Buyers notice spaciousness. You're selling the space. Throw it away, pack it for the move, give it away or have a garage sale – just get it out of the house.
Once you get all of the clutter out, straighten everything – drawers, closets, bathroom vanities, pantries, etc.All surfaces, baseboards, light fixtures, windows (both sides), carpet, flooring, bathrooms, appliances (don't forget the oven), basements, garages, etc. No buyer wants to walk through a dirty house.
Posted by Stephanie Hall // Please leave a comment.
Posted on January 11th, 2018
Keeping the house clean is a good first step toward presenting the home in the best light. But it isn't the only step.
1. Odors
Have you ever walked into a home and been immediately assaulted by nasty odors? Cigarettes, grease, cooking odors, diapers and pets all leave their mark on the way a home smells. While it's almost impossible to rid the home of cigarette smoke without painting, there are ways to get rid of other odors.
Have the carpets professionally cleaned and deodorized.
Launder or dry-clean all curtains and drapes.
Consider having your upholstered furniture professionally cleaned.
Clean the grease from the range hood.
Keep the dog bathed and groomed to keep doggy smells at bay.
Place dishes of potpourri or scented candles in random areas throughout the home.
2. Sounds
Like the smell of a favorite perfume, we become habituated to certain things, including sounds. If you've ever lived under a flight path or next to railroad tracks, you understand how quickly one can get used to annoying sounds and not even hear them after a while. Strangers in your home, such as potential buyers, will hear the yappy dog next door, however, so here are some tips to mask the noises in your home.
Play some music, softly, while the home is being shown.
Invest in a white noise machine.
Play a sound-effects CD softly in the background.
3. Sights
Light and bright are the operative words when considering the ideal way to present your home to buyers.
Change all the light bulbs in the home to higher wattage bulbs. Leave the lights on for showings, including closet lights.
Paint the walls. If you can't paint, clean the walls.
Remove heavy drapes and replace them with lightweight fabric that allows natural light into the home.
Don't neglect the outside of the house. Before a showing, make sure that the planting beds look clean and attractive and that the lawn is mowed.
4. Set the Scene
If you've ever toured model homes, you are familiar with the concept of staging – the art of carefully crafting interiors that appeal to homebuyers. If you're on a tight budget and can't afford a professional designer, make some simple changes that appeal to buyers.
Create vignettes throughout the home. Set the dining room table with attractive dinnerware or create a cozy nook in the bedroom with a small table and chairs. Group items in threes, use different heights, and keep it simple.
Fresh flowers add so much to a home, from masking odors to adding pops of color and texture. A gorgeous bouquet on the dining room table can take the place of a fussy centerpiece. Night stands are ideal places to set small vases of flowers.
Bathrooms are important, so pay close attention to how you stage yours. Get rid of the countertop clutter and add fluffy towels and a new shower curtain.
5. Security
Since sellers should make themselves scarce when the home is being shown, it's important to take security measures. Lock up or remove valuables, weapons, prescription drugs and money.
Don't leave personal items – especially paperwork with your financial information – lying around in plain sight.
Whatever you can do to make your home appear move-in ready will appeal to buyers. Tour some new home communities for more ideas and inspiration so that your home shows like a model.
Call Stephanie today for all your Real Estate needs @ 601.955.7176
Posted by Stephanie Hall // Please leave a comment.
Posted on January 10th, 2018
Posted by Stephanie Hall // Please leave a comment.
Posted on January 9th, 2018
Noah's Mill is one of Madison County Mississippi's most exclusive developments. This exquisite community is surrounded by heavily wooded giant oak trees and surrounded by multi-million dollar homes. Each of these lovely homes are built with the utmost design and care and offers the very best in upscale living. The subdivision is gated with only 11 lots with exquisite homes. This beautiful subdivision is located off Hwy 22 near Canton Mississippi. If you would like more information on homes listed in Norah's Mill in Madison County MS, call Stephanie today
601-955-7176.
Posted by Stephanie Hall // Please leave a comment.
Posted on January 8th, 2018
Posted by Stephanie Hall // Please leave a comment.
Posted on January 5th, 2018
Home Staging is a term that anyone considering selling their home has come across. The staging of your home can be one of the biggest determining factors for a prospective buyer viewing your home, because you only get one chance to make a great first impression! As a Realtor® with the Accredited Staging Professional Designation, I can attest to just how big of an impact a professional home staging can make.
As of 2015, the Accredited Staging Professionals (ASP) at StagedHomes.com report a Sales Success Rate of 95% of ASP Staged Homes selling in 29 days or less! The average time on market for a home with a home staging completed by an accredited staging professional is 11 days or less, compared to the 90 days or more for non-staged homes. With a success record like that, what is stopping anyone from having their home staged by a professional? Here's 4 Home Staging Myths that may have something to do with it:
Home Staging Myth 1:
Fact: Staging is NOT decorating or design! Decorating & design is personalizing, while staging is de-personalizing and preparing a house for the unknown buyer! That is why it is key that you hire someone with training specifically on how to prepare a house for sale.
The Accredited Staging Professional Designation (ASP) is the ONLY nationally recognized professional designation for Home Staging. Make sure you are working with someone who has this professional designation when selecting a qualified Home Stager.
Tip: When the focus of the Staging becomes about things and not your house, then you are working with a decorator and not a trained Stager. An ASP Stager can use existing items in a house and their creativity to properly Stage a house for sale.
---
Home Staging Myth 2:
Fact: Staging is an investment in getting a house sold and the investment in Staging is always less than a price reduction. An ASP Stager has been trained to work with a Sellers' budget and time frame to property Stage a house. We like to ask our clients, "Can you afford NOT to Stage?". When compared with the other costs associated with the sale or purchase of a home, Staging is very reasonable. In most markets, a Staging report detailing what needs to be done to Stage the house for sale is less than the appraisal or Home Inspection reports.
I personally hold the Accredited Staging Professional Designation and do not charge for this service when you list your home with me! As a licensed Realtor®, I saw the impact that staging a home makes and made it part of my service package offered to all my clients!
---
Home Staging Myth 3:
Fact: Lights, flowers, and music are great for showing a house, but that is not Staging. Staging requires an objective and professional assessment of a house's strengths and challenge areas, and solutions to help buyers fall in love with what they see. This requires more than just flowers and music to achieve – it requires an Action Plan! An ASP can help you with a Success Plan for getting your house Staged & Sold!
---
Home Staging Myth 4:
Fact: The shows on HGTV and similar channels may give you an idea about what may need to be done to prepare your house to sale, but you cannot truly be objective in a house that you are living in and need a 3rd party independent opinion to get it properly Staged. ASP's have the experience and ideas to help sellers get their houses ready for listing and, as a Realtor® as well, I have the experience and skills to get your home sold!
Posted by Stephanie Hall // Please leave a comment.
Posted on January 4th, 2018
1. Refresh your advertising
Most buyers are looking at properties well in advance of purchase. Some research for years. If your listing and promotional details remain unchanged for months on end, your potential buyers will notice – and not notice you as a result.
2. Change your price
You'll pay the price if you end up stubbornly attached to one.
The three most important factors in selling a property are location, presentation, and price.
Price points are psychological triggers. One to five thousands dollars in the right direction can spark interest and make a buyer feel a purchase is possible.
In a stagnant or depressed market, price is incredibly sensitive, and can stop an interested buyer from clicking on your listing or lodging that enquiry.
If you've had your property listed for some time, the market will have shifted around it. Your price might have started in the ballpark, but now it's not tenable. Reassess based on comparable properties in todays market terms and re-advertise at a price buyers can confidently respond to.
Put yourself in the shoes of your buyers and be honest about a reasonable cost. Work with your agent and lower that price as much as you need to.
There's no point clinging to a price dream if your property sits on the market for another year. If you want, or need to sell, then price to sell in the current market (not the market you originally bought in).
3. Take a break from the market
Three things tend to happen if you keep your property on the market for a long time without a break.
Buyers will make a mental note to avoid it, fearing something is wrong because it's been hanging around so long.
Buyers will use it's time on market as a negotiating tool, trying to leverage your desperation and arguing that you should be glad for any offer you get.
Or buyers will tune out your property altogether, skimming past it in listings because they've seen it so often they're blind to it.
Three months is often a turning point, when buyers slip comfortably into one of the above scenarios, and you start to get worried.
Though some buyers are on the hunt for a while, each day they're joined by even more.
If you can afford it, giving your property a rest for a few months means you'll have a whole new crop of buyers ferreting out their perfect place. They'll never have met yours, so you're in with a fresh chance!
4. Give your property a makeover
Get the lowdown from your agent and, if they're cooperative, buyers who've passed on your place. Ask them what turned them off and ask them to be brutally honest. Determine if a refresh is in order.
Ideally you'll get some specifics that will help you focus any improvements you need to make. It could be the colour of the walls. The lack of decent curb appeal. A garden that feels too high maintenance. A small kitchen. The impression that too much renovation will be needed, or just that the place seemed too messy whenever it was being inspected.
If you haven't invested in home staging, try it. The professional eye of a stager or stylist can set you up to appeal to your target market, and it doesn't have to cost an arm and a leg.
Look at low cost, quick facelifts, like a new coat of paint, a better clean up inside, or some attractive plants in the garden.
It might be that a more substantial renovation is needed, and if it will increase your odds of sale and a good price, it's probably a better alternative than sitting on the market indefinitely.
Weigh up how much you could invest in big improvements and talk to experts about the changes most likely improve your chances of sale. Be careful not to overcapitalise (there are no guarantees), and remember that even a small effort could yield the return you're looking for.
5. Go comparison shopping
You may have done a ton of homework on selling your house, but forgot to scope out the competition.
Work with your agent to get a handle on how your place measures up against similar properties in the area; in architecture and style, price, size, bedroom and bathroom numbers, land and yard area, proximity to amenities, quality of interiors, style of presentation, and everything in between.
Attend open inspections and auctions. Talk to other buyers at those homes and gather insights.
Don't just compare the property itself. Have a snoop at how those homes are bring presented, how their open inspections are being run, whether they're being sold at auction or by private treaty, and anything else that jumps out at you. See what's popular and what people are talking about.
Comparing doesn't mean making your property conform to everyone else's. It's about getting in touch with the reality of the market in your area and price bracket. It's staying abreast of trends or contexts that might impact your sale.
And it's being able to ask a price you can justify. When you can compare apples with apples, you're ready to set up shop.
6. Be open to advice
If your property has been languishing on the market for some time, you've probably already asked for help. You've checked with your agent, or asked family or friends about why they think your place isn't hooking a new owner.
But you might not be listening, especially if they're telling you things you might not want to hear.
Ask for advice (if you haven't yet, now's the time), and truly be open to it; from your agent, from property experts, from potential buyers and those you trust.
Posted by Stephanie Hall // Please leave a comment.
Posted on January 3rd, 2018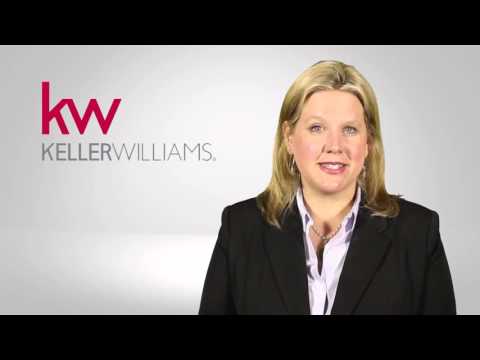 Posted by Stephanie Hall // Please leave a comment.
Posted on January 2nd, 2018
Posted by Stephanie Hall // Please leave a comment.
Posted on December 29th, 2017
Immaculate and well cared for home ready for new owners in Cedar Green of Sheffield. This home is a 3 bedroom, 2 bath split plan that has many upgrades you don't find in this price range. Large fully fenced back yard with a covered patio and lots of privacy. The kitchen has granite counter tops,eat in bar area, gas cooktop and prep space that makes it wonderful for any cook. Don't forget to see the walk in pantry. No carpet, there are stained concrete floors in each room that make it easy to keep as tidy as possible. This property qualifies for 100% USDA financing and is located in blue ribbon Madison County Schools. Call today for your private tour! 601.955.7176. SEE LISTING DETAILS
Posted by Stephanie Hall // Please leave a comment.