Archive for May, 2017
Categories: Sellers posted on May 30th, 2017
Selling a home can often take months, even years. So what if you have to unload your home in, say, two weeks?
It can happen: Whether you need to relocate for a new job, to care for an elderly family member who's suddenly fallen ill, or because you simply can't handle your mortgage payments for even one more month, there are plenty of circumstances in which you might need to unload your precious home at lightning speed.
It can be done. Just check out these tactics and tips if time is of the essence.
Price it to move
While everyone dreams of selling their home for top dollar, if you need to sell quickly, this is one time to price your home on the modest end—even a bit below its actual value.
Set a hard deadline
Want to bring buyers out of the woodwork quickly? It's easy: Set a deadline for offers.
You can make this clear in your listing by saying you will be accepting offers only until a certain date—even as tight as one to two weeks after your home is listed for sale. That said, you should probably not announce why you need to sell quickly due to a new job or other circumstance, because buyers will smell desperation and take advantage of that. Just state your deadline without further explanation, and watch the offers roll in. THINKING OF SELLING… CALL THE REMORE TEAM FOR RESULTS!!! READ MORE
Posted by Stephanie Hall // Please leave a comment.
Categories: Madison County Neighborhoods posted on May 26th, 2017
From the moment you walk in to this house, you feel at home. This stunning home boasts a classic design plan with formal and informal living and dining rooms, stunning brick arches and hardwood floors. Home has 4 bedrooms & 4 bathrooms, one of which is a bonus room upstairs. An interesting feature are the back-to-back fireplaces in the formal and informal living rooms, creating a cozy environment. With both a front porch and a back porch, you'll find yourself drawn to the beautiful views, especially of the private pond in the backyard. Backyard also comes with an awesome kids playset. This beautiful home will not last long on the market! Call your REALTOR for a private showing today!
Posted by Stephanie Hall // Please leave a comment.
Categories: Madison posted on May 25th, 2017
Are you thinking of selling you Cypress Lake home? Call The Remore Team for a FREE MARKET EVALUATION of your home today.601.955.7176
Cypress Lake is such a convenient neighborhood on Highland Colony Parkway near Madison Central High School. Cypress Lake amenities include Gated Entrance, community lake, walking paths, and "The Courthouse"– the neighborhood's fitness center complete with pool and tennis courts.  Cypress Lake,   is close to great schools, fine dining and shopping & is easily accessible to I-55. The Renaissance Shopping center is just minutes away and offer several fine dining restaurants as well as many unique fashion boutiques. The Renaissance also offers Barnes and Nobles book store, a great place to read and relax and enjoy a cup of cappuccino.

Madison Station Elementary
459 Reunion Parkway
Madison, MS
Phone: 601.856.6246
Madison Middle School
1365 Mannsdale Road
Madison, MS
Phone: 601.856.4171
Rosa Scott
200 Crawford Street
Madison, MS 39110
Phone: 601.605.0054
Madison Central High School
1417 Highland Colony Parkway
Madison, MS
Phone: 601.856.7121
Posted by Stephanie Hall // Please leave a comment.
Categories: Madison County Neighborhoods posted on May 24th, 2017
Beautiful home located in one of the most convenient neighborhoods in Madison. As you enter the foyer, the brick encased entry way welcomes you. Hardwood flooring in private office with build-in and storage. Formal dining featuring vaulted ceilings and french doors. Spacious family room with natural light, open feel, beautifully decorated, with large fireplace. Kitchen with gas cooktop, large island, double stainless ovens and ice maker. Master suite (that opens to a private patio)with triple tiered tray ceilings, large bathroom with double vanities and closet. Guest room with separate full bath, and additional bedrooms with jack and jill bathroom. The four bedrooms are down with a huge bonus up and a full bath with closet. Could be used as an additional bedroom, a media room or additional play area. Two separate patios, one overlooking the scenic pond and one with covered area & overlooking privacy fenced yard. Neighborhood has a pool and clubhouse. 
Posted by Stephanie Hall // Please leave a comment.
Categories: About Stephanie posted on May 19th, 2017
Stephanie Pittman (Hall) Remore.   How am I different from other real estate agents? It is my sincere commitment to serve my clients in the most professional manner possible.  I strive to make a very stressful event as stress less as possible both on the buy and selling side of real estate transactions. Experience The past 5 years, I have served clients in all three of the metro Jackson counties and sold 43 homes in 2011 in a "down" market. Technology I give my clients an edge through technology by being up-to-date on the latest search sites and best photographs. Expertise I study the market each and every day within our market reach. Communication It is my  goal for accessibility and clear communications with my clients. Clients for Life My business has been built on referrals and word of mouth.  It is my desire to be my clients choice for a realtor for their life. Awards/Recognition I have been the top producer both in sales and listings in my local office both in 2010 and 2011.  In 2011, I finished the year in the top 20 of all agents in our Multiple Listing Service and the top 4% in all of sales. Personal I am a mother to two active girls, in 7th and 3rd grade.  I am active in Pinelake-Madison and currently the President of Madison-Gludstadt Rotary Club.
Posted by Stephanie Hall // Please leave a comment.
Categories: Madison County Neighborhoods posted on May 18th, 2017
Reunion Subdivision continues to be the best selling market in Madison County. With so many amenities to offer Reunion's sales continue to be steady in the Madison MS Real Estate Market. Enjoy boating, skiing, swimming  and fishing on the beautiful at Reunion or enjoy the wonderful Equestrian Center for riding and storing your horse. Reunion Golf Course and Country Club is getting to be the place to be. Spend time with friends playing golf or simply hang out at the grill.
If you're ready to move up to a larger home in Reunion you'll find lots of elegant homes to choose from. There are plenty of lovely homes for sale in this beautiful community. If you are thinking of selling your home in Reunion, Call Stephanie Remore. Your #1 Reunion Expert!
Here is a list of schools for Reunion of Madison
Madison Station, Madison Middle, Rosa Scott 9th Grade,
Madison Central High School
Buying or Selling call Stephanie Remore today  601-955-7176.
Posted by Stephanie Hall // Please leave a comment.
Categories: Buyers posted on May 17th, 2017
Credit Scores
A consumer credit score is a three-digit number that's based on information found within a person's credit reports. Essentially, it "rates" you on how well you have borrowed and repaid money in the past. A high score suggests that a person is financially responsible and usually, or always, repays his or her debts. A lower score suggests the opposite. And there's a broad spectrum in between.
The FICO credit scoring system is widely used by mortgage lenders these days. It ranges from 300 to 850, with higher being better.
Here's the thing to know about credit scores. There isn't a single cutoff point or requirement for getting a 30-year mortgage loan. It varies from one lender to the next. They can impose their own qualification requirements and criteria, based on their business models and risk-assessment practices.
With that being said, most lenders today look for a score of 600 or higher for borrowers seeking a mortgage loan. Again, this is not a hard-and-fast rule or requirement for getting a 30-year fixed-rate home loan. It's more of an industry standard. So don't be discouraged if your score falls a bit below that. Talk to a lender anyway to find out where you stand.
Your credit score also affects your mortgage rate. Generally speaking, a higher score will help you qualify for a better rate on your home loan. So it's doubly important when applying for a 30-year fixed mortgage.
Debt-to-Income Ratios
Your current debt level will also affect your ability to qualify for a 30-year home loan. But like the credit score, there is no single cutoff point or requirement for debt ratios. It can vary from one bank or mortgage company to the next.
When you apply for a home loan, the lender will determine your debt-to-income ratio. This is a percentage-based comparison between the amount of money you earn each month, and the amount you spend to cover your recurring debts (credit cards, car payments, mortgage payments, etc.).
Debt ratios help lenders ensure that you're not taking on too much additional debt by getting a mortgage loan. While there is no standardized requirement for 30-year mortgage loan approval, most lenders today set the bar at around 43% (and here's why).
This means that if your total monthly debt — including the mortgage payment — uses up more than 43% of your monthly income, you could have trouble qualifying for a 30-year fixed-rate mortgage.
But again, this number is not set in stone. Like many mortgage requirements and criteria, exceptions can be made in the debt-to-income department. For example, borrowers with excellent credit, significant cash reserves, or a long history of making mortgage payments on time are often allowed to exceed the
43% debt threshold. Remember, 30-year mortgage loan requirements can vary from one lender to the next. Read more
Posted by Stephanie Hall // Please leave a comment.
Categories: Rankin County Neighborhoods posted on May 16th, 2017
Beautiful and well kept, this 3 bedroom, 2 bath home is located on the golf course of Castlewoods. Enter into the formal foyer overlooking the formal dining area and living room. The large spacious area is open and sunny. Keeping room that offers relaxing area and adjacent to the bright and sunny kitchen. Eat-in breakfast area with bay window. Kitchen has extra cabinets and storage. Master suite has master bath area with spa like shower and bathtub. Split plans offers privacy for both guest rooms. Large deck is ready for summer entertaining and relaxation. Beautiful landscaping overlooking golf course. All of this with the amenities of Castlewoods. Don't miss this buying opportunity for a lovely home and low maintenance.
Schools
Elementary School: Northwest
Middle School: Northwest Rankin Middle
High School: Northwest Rankin
Posted by Stephanie Hall // Please leave a comment.
Categories: Sellers posted on May 12th, 2017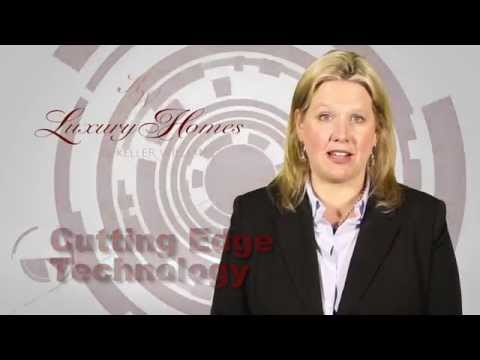 Posted by Stephanie Hall // Please leave a comment.
Categories: About Stephanie posted on May 11th, 2017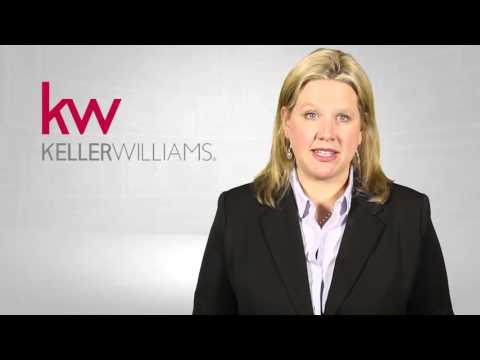 Posted by Stephanie Hall // Please leave a comment.