Archive for the 'About Stephanie' Category
Categories: About Stephanie posted on October 27th, 2017
While not all inclusive, this list identifies MANY of the things your Realtor®, will do for you or on your behalf. If your real estate agent is not doing many of these things on your behalf, it may be time to discuss why he/she is not providing these services.
Pre-Listing:
A lot goes in to getting ready for the initial listing appointment. After an initial phone call, we will verify City Records and previous sales, do a thorough Market Analysis, and prepare documentation. This process generally takes several hours before we even meet with a prospective client.
Make appointment with Seller for listing presentation
Pull property City and tax records
Pull old MLS listing, if applicable
Order Owner & Encumbrance Report
Research property's current use and zoning
Research and verify legal description of property
Pull comps on Active, Sold, Pending, Withdrawn, Expired, and Cancelled Listings
Research "Average Days on Market" for property of this type and location
Prepare Comparative Market Analysis
Print Map of property and comps
Prepare Agency Disclosure
Prepare Listing Contract
Prepare Seller's Property Disclosure
Prepare Closing Instructions
Prepare Lead-Based Obligations of Seller
Prepare Lead-Based Paint Disclosure
Prepare Square Footage Disclosure
Prepare Seller's Request for Verification of Loan Information
Prepare Showing Instructions
Prepare Pre-Listing Packet
Order delivery of Pre-Listing Packet
Confirm time to meet with Seller
Listing Appointment:
Meet with Seller to discuss market, pricing strategy, and options. Determine financial and time needs. Would working together be mutually beneficial? Prepare Net Proceeds for Seller. Discuss Staging of the property. If proceeding, fill out paperwork.
Give Seller an overview of current market conditions and projections
Discuss Comparative Market Analysis
Discuss pricing strategy based on professional judgment and market
Discuss goals with Seller to market effectively, including schedule for selling
Explain role in taking calls to screen for qualified Buyers
Discuss safety of lock box
Discuss Agency
Discuss Contract and all other disclosures
Discuss availability of Home Owner's Warranty
Have Seller sign all paperwork
Assist Seller with completion of Seller's Property Disclosure form
Discuss things that need to be done in home
Staging Packet to Seller
Get loan payoff information
Show Centralized Showing Service to Seller
Have Seller choose preferred flyer template
Get copies of leases, if applicable
Ask for floor plan, upgrades, special features, detailed list of amenities
After Listing Appointment:
Place sign, lockbox, directionals. Take measurements and pictures (after Staging). Verify all information and enter into MLS. Design flyers, do all internet input to multiple sources, design eProperties site, make web page, show property to prospective Buyers, discuss property with other agents, Broker Open, if applicable.
Copies of all documents
Prepare Seller Net Sheet based on List price
Measure interior rooms
Measure exterior of home
Take interior pictures after Staging
Take exterior pictures in good weather
Select best pictures, crop, and download
Put in yard sign and directionals
Get extra key and install Lockbox
Enter listing to MLS and verify all information
Download best pictures to MLS
Download disclosures to MLS
Make copies of disclosures
Leave several copies of disclosures at property
Check MLS for Matching Buyers
Design flyers for Matching Buyers to mail to Realtors
Input Seller into Management System
Assist Seller in Staging home for maximum price and quickest sale
Make Showing Sheet for front desk
Design mailers and postcards to Realtors
Design and print flyers
Design "Just Listed" cards and "Pick Your Neighbors"
Mail Realtor, Neighbor, and Matching flyers/cards
Design, print, and deliver flyers
Compile list of completed repairs and maintenance items Seller has done
Verify HOA fees and disclosures, if applicable
Mail copy of Contract to Seller – include MLS printout and projected Seller Net Sheet
Call in HOW, if applicable
Listing to Keller Williams and other national home search websites
Input listing into Centralized Showing
Input listing into eProperties and all related information
Make "Special Features" cards
Calculate average utility usage for last twelve months
Set any number of showings
Return all phone calls – weekdays and weekends
Verify with Seller after first few that showing instructions are being followed
Add daily activities to eContracts
Call Seller weekly to keep updated
Reprint and supply flyers promptly as needed
Input all showings into Centralized Showing and eContracts
Discuss feedback regularly with Seller
Discuss Open House
Show house any number of times to prospective Buyers
If interested, get Buyer pre-qualified
Do CMA every four weeks
Call Seller with strategy if CMA different
Amend/Extend if monetary change
Change MLS, if applicable
If price changed, send out email BLAST to previous Agents who showed home
Reprint flyers
Deliver flyers
Blog about listing
Utilize social media to market listing
Use CoroPlast signage
Create videos of listing
Contract Negotiations:
Thoroughly review and discuss all offers, review Buyer's financial qualifications and details of offer, prepare Net Sheet for Seller with offered numbers, negotiate and renegotiate as many times as it takes, sign offer or counter.
Receive and thoroughly review all offers submitted
Pre-negotiate with other Agent before writing, if applicable
Discuss Buyer's financial qualifications, terms, and times
Discuss exclusions, dates, etc. with other Agent
Review Contract Addendum thoroughly
Evaluate offer(s) and prepare a "Net Sheet" on each offer for Seller
Discuss offer with Seller
Negotiate the offer and options
Get pre-qualification letter
Sign offer or prepare Counterproposal, if necessary
Prepare and convey any counteroffers, acceptances, or amendments
Acceptance Deadline Time
Renegotiate however many times necessary and finalize
Make applicable copies
Convey signed copies to other Agent
After Contract Signed by All Parties:
Make sure all Contracts and disclosures signed properly. Deliver Earnest Money and Contract to Title Company, order Title Commitment. Order payoff from mortgage company, meet all deadlines, coordinate inspections and appraisal, explain moving and closing issues with Seller.
Order Title work
Make copy of Earnest money and Contract
Deliver check and Contract to Title Company
Notate dates on calendar
Send date sheet to Seller
Do necessary paperwork for unusual conditions
If Seller and Buyer both our clients, do Change of Status Notice
Copies of leases and damage deposit receipts, if applicable
Order payoff
Seller's Property Disclosure Deadline
Inspection Objection DeadlineResolution Deadline
Property Insurance Objection Deadline
Change status on MLS and print to verify
Review all paperwork for signatures
Get all necessary signatures
If mail-out, get instructions and addresses
Notify Title Company of Mail out
If POA needed, get original from Title Company
Get POA signed and notarized
"Under Contract" info letter to Seller
Signed copies of Contract to Seller
Remind Seller to notify Utility Company to stop service and do a "final read"
Discuss with Seller advantages/disadvantages to continued showings
Discuss what happens if other offers come in between Contract and Closing
Change showing instructions in Centralized Showing
Referral agent needed for Sellers new location?
Resolve any Title Disputes
Resolve any Off Record Matters
Deliver unrecorded property information to Buyer
Have Seller notify Utilities, phone, cable, etc.
Mail "The Moving Guide" with Change-of-address forms to Seller
Set up closing time
Call Buyer's Agent and coordinate closing time
Verify closing date and time and make all parties aware
Mail time-verification of closing and directions to Seller
Assist in solving any Title problems (boundary disputes, easements, etc.)
Assist in obtaining Death Certificates, if applicable
Cleaning needs (e.g. carpet, kitchen, etc.) upon move-out
Discuss mover and time-frame for move-out with Seller
Home Inspection:
Make arrangements with all parties to coordinate inspection. Thoroughly review inspection report with Seller. Discuss items, willingness and advisability to fix, estimate of costs. Make arrangements with appropriate contractors and vendors to have items fixed.
Set up Inspection
Coordinate time with Seller, Agents, Buyer, Inspector
Review Notice of Unsatisfactory Conditions with Seller
Help Seller negotiate Inspection Objections
Help Seller with repair estimates or a credit at closing
Copy of Inspection Notice to file
Verify prior to closing that all repairs have been made
Get copies of repair receipts
Fax copies of receipts to other Agent
The Home Appraisal:
Do current Market Analysis on property value. Coordinate and meet with Appraiser. Make sure appraisal done in timely manner. Options if appraisal is low. Any appraisal conditions? Coordinate fixing items, if noted. Schedule final inspection.
Set up appraisal
Coordinate time with Seller, Agents, Buyer, Appraiser
Do current CMA for appraiser
Meet appraiser with CMA
If VA, make sure CRV ordered and completed
Track Appraisal Deadline
Verify appraisal completed and satisfactory
If appraisal low, discuss options with Seller
Discuss any conditions on appraisal with Seller
Schedule final inspection on appraisal conditions, if applicable
Verify all conditions met prior to closing
Tracking the Loan Process:
Track the Buyer's loan progress with other Agent. Make sure all dates and deadlines are met. Keep Seller apprised of current situation. If Contract falls, begin from the beginning. Release of Earnest Money if within Contract dates.
All paperwork to Lender
Make contact with Lender and verify Buyer information
Loan Application Deadline
Buyer's Credit Information Deadline
Disapproval of Buyer's Credit Information Deadline
Existing Loan Documents Deadline
Existing Loan Documents Objection Deadline
Loan Transfer Approval Deadline
Contact Lender weekly to ensure processing of loan approval is on track
Notify Seller of loan approval
If Contract Fails:
Start from the beginning. Sign all documentation to terminate, and Release of Earnest Money if within Contract dates. Reinstate on MLS and all internet sites. Reissue flyers and start marketing process again.
Fill out all necessary paperwork
Re-input into MLS
Sign Release of Earnest Money forms
Closing Preparations and Duties:
Schedule a walk-thru with all parties. Confirm that all dates are being met, confirm if mail-out or other documents are needed. Review closing documents and verify that all figures are correct. Deal with all last-minutes crises, make sure Seller brings keys and ID.
Schedule walk through with Buyer, Buyer's Agent, Seller
Verify with Seller how proceeds of sale being received
If mail-out, verify correct mailing address
Confirm mail-out with Closer
Title Deadline
Title Objection Deadline
Survey Deadline
Survey Objection Deadline
Document Request Deadline
CIC Documents Objection Deadline
Off-Record Matters Deadline
Off-Record Matters Objection Deadline
Right of First Refusal Deadline
Property Insurance Objection Deadline
Coordinate Possession Date and Possession Time
Prepare disbursement authorizations
Notify Title Company of any Amend/Extends or date/money changes
Last minute bills and receipts faxed to Closer including HOW, if applicable
Make sure Closer has all addenda, correct price, rents, or applicable credits
Discuss closing figures with Closer
Check final figures for accuracy
Call Seller and discuss final figures 24 hours prior to closing
Remind Seller to bring picture ID, keys, door openers, receipts, etc.
If not receiving proceeds at closing, discuss Seller's need for Cashier's Check
Deal with all last-minute crises
Check file for any unsigned documents
Coordinate this closing with Seller's next purchase and resolve timing issues
Have a "no surprise" closing so that Seller receives proceeds at closing
Post Sale:
Enter the sales data to MLS and records for County. Remove signs, directionals, and Lockbox. Make sure file is completed and have it copied to disc. Change MLS to SOLD
Change MLS to "SOLD"
Enter sales data for County Records
Scan entire file to disc
Store hard file at outside location
Copy HUD-1 and put in pre-addressed envelope
Remove sign, directionals, and brochure box
Remove lockbox
Mail out disc of all paperwork to Seller
Mail out HUD-1 to Seller the following year for taxes
Posted by Stephanie Hall // Please leave a comment.
Categories: About Stephanie posted on May 19th, 2017
Stephanie Pittman (Hall) Remore.   How am I different from other real estate agents? It is my sincere commitment to serve my clients in the most professional manner possible.  I strive to make a very stressful event as stress less as possible both on the buy and selling side of real estate transactions. Experience The past 5 years, I have served clients in all three of the metro Jackson counties and sold 43 homes in 2011 in a "down" market. Technology I give my clients an edge through technology by being up-to-date on the latest search sites and best photographs. Expertise I study the market each and every day within our market reach. Communication It is my  goal for accessibility and clear communications with my clients. Clients for Life My business has been built on referrals and word of mouth.  It is my desire to be my clients choice for a realtor for their life. Awards/Recognition I have been the top producer both in sales and listings in my local office both in 2010 and 2011.  In 2011, I finished the year in the top 20 of all agents in our Multiple Listing Service and the top 4% in all of sales. Personal I am a mother to two active girls, in 7th and 3rd grade.  I am active in Pinelake-Madison and currently the President of Madison-Gludstadt Rotary Club.
Posted by Stephanie Hall // Please leave a comment.
Categories: About Stephanie posted on May 11th, 2017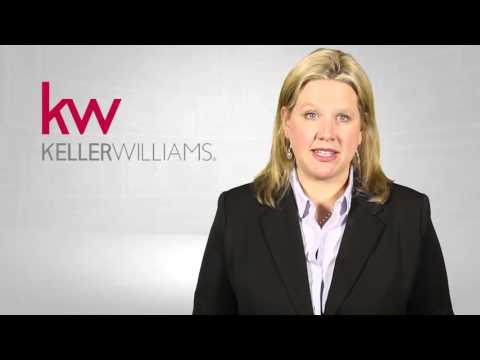 Posted by Stephanie Hall // Please leave a comment.
Categories: About Stephanie posted on April 5th, 2017
Stephanie was very helpful in finding what I wanted and also what was within my budget. Which was very important!!! She made it a point to make sure I understood everything and also was willing to meet me whenever to look at homes. With her help, I was able to find my great little cozy,home, within my budget and I'm very happy with it and her as a Realtor!!!
Posted by Stephanie Hall // Please leave a comment.
Categories: About Stephanie posted on September 30th, 2016
We are happy to announce our Mega Million Production Club Achievement with Keller Williams Realty. If you are thinking of buying or selling real estate please know that you are in good hands. You can rest assured your real estate experience will be a successful transaction.  I've been humbled to receive numerous professional awards and achievements for being an outstanding Realtor. Our team has the highest degree of professionalism and expertise, and providing quality service and communication. These points together have created relationships with  my clients that is unparalleled in commitment and trust.
Posted by Stephanie Hall // Please leave a comment.
Categories: About Stephanie posted on December 20th, 2013
Being a first time home buyer is intimidating and a big life experience. First time home buyers often don't know where to begin. We can help. From mortgages, to home searches in your best places to live and schools information we can give you the tools you need to move forward. One of the first steps to being a first time home buyer is to get your financial house in order and make sure your credit is great. Once pre-approved for a mortgage, the home search process begins.
There are lots of styles of homes and neighborhoods research you'll want to explore as a first time home buyer before settling for a place and looking for homes. Search homes online and get help from a buyer's agent to help you secure a great first time home at a fair price. The mortgage types for first time home buyers may be more difficult to get these days and the process intimidating. Once your offer is accepted be sure to check out moving resources to get quotes on movers and other tools for first time home buyers moving into a new area.
As a first time home buyer be sure to keep some things in mind before you settle down. Is the neighborhood great? Is the area appreciating? Does your home have the room you need for family growth? How is the job market in the area and how close are your favorite hot spots? Once you find the right place, unpack and enjoy! Your first time home buyer experience is now complete. If you are in the market to purchase a home, please call Stephanie to help you find your dream home today. 601-955-7176.
Posted by Stephanie Hall // Please leave a comment.
Categories: About Stephanie posted on October 14th, 2013
In our experience, a home isn't a dream home because of its room dimensions. It's about how you feel when you walk through the front door — the way you can instantly envision your life unfolding there. This is about more than real estate. It's about your life and your dreams. It's important that the agent you choose to guide you through this journey is your trusted expert and advocate.
What's different about a Keller Williams agent?
Knowledge: Keller Williams agents stay ahead of trends, tools and topics in the real estate industry through their access to Keller Williams University.  The comprehensive industry-leading training curriculum prepares our agents to serve you at the highest level.
Teamwork: Unlike other real estate companies, Keller Williams Realty was designed to reward agents for working together. At our core, we believe that we are all more successful if we strive towards a common goal, rather than our individual interests. And, that goal is to serve you, our client, at the highest level possible.
Reliability: Keller Williams Realty was founded on the principles of trust and honesty, emphasizing the importance of having the integrity to do the right thing and always putting your needs first. Our agents realize that their success is ultimately determined by the legacy we leave with each client we serve.
Speed: Leading-edge technology solutions accelerate our associates' efficiency and productivity.
Call Stephanie Today for all your real estate needs!!!
Posted by Stephanie Hall // Please leave a comment.
Categories: About Stephanie, Uncategorized posted on September 25th, 2013
The real estate agent's role is to smooth the home sale process, from setting the price to closing the deal. Before you hire an agent, interview several to determine their suitability for your transaction. The agent should be a good match for your style, your neighborhood, and the buying population you are targeting.
Once you have chosen an agent, they will help you set your home's asking price. For that, it's important to know how much comparable homes in the neighborhood have sold for. Your real estate agent will also advise you about improving your house for higher profits.
Find the Right Agent for You
Start by getting recommendations from friends and family. Ask if their agent was attentive, answered their questions, and pursued all leads. Next, peruse local listings and advertisements to see who's selling nearby. Arrange interviews with three or four real estate agents. Some important questions to ask them:
What are your credentials? At the very least, the agent should have a state license. A higher level of reassurance comes from Realtors, who belong to the National Association of Realtors®, which requires ethics training and adherence to a Code of Ethics.
How many sales did you make last year? Choose someone with a strong history of success. This does not guarantee your home's successful sale but heads you in the right direction.
Where do you usually work? Someone who sells in your neighborhood is likely to understand the target buyer and market your house appropriately.
Do you have a sales plan? The agent should be able to provide a written marketing plan, including where they will advertise the house and how they will help you prime your house for sale.
Are commissions negotiable? Usually, the real estate agent takes a 3 percent commission from the seller. Ask each agent you interview about willingness to reduce the price.
How often will you communicate? Your agent should update you just about every day.
Ask Your Agent How to Sell Your Home
Once you have chosen an agent, take advantage of their knowledge about houses and the market. Ask questions about your planned sale, such as: Is the home ready to be sold in its present condition, or are improvements absolutely necessary? How much have comparable homes in the neighborhood been selling for? Is now a good time to sell, or should I wait for the seasons — or the economy — to turn? What is the home's current worth? What is the asking price that I should set? Once I put the house on the market, how long can I expect to wait to sell?
Question Your Agent About Home Improvements
Your real estate agent's expertise will guide you to make the home repairs that bring the most bang for your buck. Ask the following:
Which upgrades and repairs are absolutely necessary, and which would not make a big difference in the house price?
Which upgrades are considered standard in your area's housing market? For example, is gutting and renovating your bathrooms necessary?
Which home improvement jobs cost little but improve a home's cachet?
Some experts say that a remodeled kitchen is always a draw, but ask your agent whether that's the case in your neighborhood.
How Should You Stage?
Before showing your house, ask your real estate agent about how best to stage it. The agent will advise you about minimizing clutter, arranging furniture and infusing it with pleasing scents. Ask your agent what items you should get rid of, or hide, before potential buyers come to view your home.
Sell Your Home Successfully
Proper preparation for a home sale is essential. If you choose the right agent and ask the right questions, your home should sell quickly and smoothly, and for the right asking price.
Thinking of Selling, Call Stephanie today!
Posted by Stephanie Hall // Please leave a comment.
Categories: About Stephanie posted on January 15th, 2008
Existing home sales and relocation in Madison, Brandon, Jackson, Mississippi are a part of our market as well. We are members of Worldwide ERC Relocation as well as other top relocation firms in the United States. It is our goal to provide the transferee with concierge service to help their move as smooth as possible.
Posted by Stephanie Hall // Please leave a comment.