Archive for the 'About Stephanie' Category
Categories: About Stephanie posted on May 19th, 2017
Stephanie Pittman (Hall) Remore.   How am I different from other real estate agents? It is my sincere commitment to serve my clients in the most professional manner possible.  I strive to make a very stressful event as stress less as possible both on the buy and selling side of real estate transactions. Experience The past 5 years, I have served clients in all three of the metro Jackson counties and sold 43 homes in 2011 in a "down" market. Technology I give my clients an edge through technology by being up-to-date on the latest search sites and best photographs. Expertise I study the market each and every day within our market reach. Communication It is my  goal for accessibility and clear communications with my clients. Clients for Life My business has been built on referrals and word of mouth.  It is my desire to be my clients choice for a realtor for their life. Awards/Recognition I have been the top producer both in sales and listings in my local office both in 2010 and 2011.  In 2011, I finished the year in the top 20 of all agents in our Multiple Listing Service and the top 4% in all of sales. Personal I am a mother to two active girls, in 7th and 3rd grade.  I am active in Pinelake-Madison and currently the President of Madison-Gludstadt Rotary Club.
Posted by Stephanie Hall // Please leave a comment.
Categories: About Stephanie posted on May 11th, 2017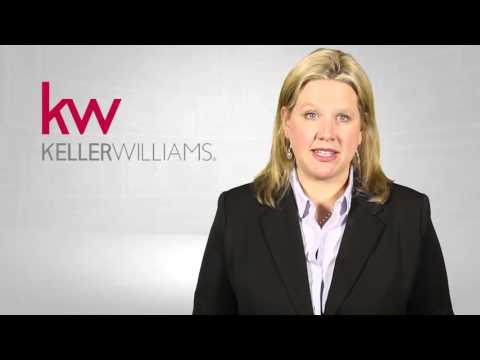 Posted by Stephanie Hall // Please leave a comment.
Categories: About Stephanie posted on April 5th, 2017
Stephanie was very helpful in finding what I wanted and also what was within my budget. Which was very important!!! She made it a point to make sure I understood everything and also was willing to meet me whenever to look at homes. With her help, I was able to find my great little cozy,home, within my budget and I'm very happy with it and her as a Realtor!!!
Posted by Stephanie Hall // Please leave a comment.
Categories: About Stephanie posted on September 30th, 2016
We are happy to announce our Mega Million Production Club Achievement with Keller Williams Realty. If you are thinking of buying or selling real estate please know that you are in good hands. You can rest assured your real estate experience will be a successful transaction.  I've been humbled to receive numerous professional awards and achievements for being an outstanding Realtor. Our team has the highest degree of professionalism and expertise, and providing quality service and communication. These points together have created relationships with  my clients that is unparalleled in commitment and trust.
Posted by Stephanie Hall // Please leave a comment.
Categories: About Stephanie posted on December 20th, 2013
Being a first time home buyer is intimidating and a big life experience. First time home buyers often don't know where to begin. We can help. From mortgages, to home searches in your best places to live and schools information we can give you the tools you need to move forward. One of the first steps to being a first time home buyer is to get your financial house in order and make sure your credit is great. Once pre-approved for a mortgage, the home search process begins.
There are lots of styles of homes and neighborhoods research you'll want to explore as a first time home buyer before settling for a place and looking for homes. Search homes online and get help from a buyer's agent to help you secure a great first time home at a fair price. The mortgage types for first time home buyers may be more difficult to get these days and the process intimidating. Once your offer is accepted be sure to check out moving resources to get quotes on movers and other tools for first time home buyers moving into a new area.
As a first time home buyer be sure to keep some things in mind before you settle down. Is the neighborhood great? Is the area appreciating? Does your home have the room you need for family growth? How is the job market in the area and how close are your favorite hot spots? Once you find the right place, unpack and enjoy! Your first time home buyer experience is now complete. If you are in the market to purchase a home, please call Stephanie to help you find your dream home today. 601-955-7176.
Posted by Stephanie Hall // Please leave a comment.
Categories: About Stephanie posted on October 14th, 2013
In our experience, a home isn't a dream home because of its room dimensions. It's about how you feel when you walk through the front door — the way you can instantly envision your life unfolding there. This is about more than real estate. It's about your life and your dreams. It's important that the agent you choose to guide you through this journey is your trusted expert and advocate.
What's different about a Keller Williams agent?
Knowledge: Keller Williams agents stay ahead of trends, tools and topics in the real estate industry through their access to Keller Williams University.  The comprehensive industry-leading training curriculum prepares our agents to serve you at the highest level.
Teamwork: Unlike other real estate companies, Keller Williams Realty was designed to reward agents for working together. At our core, we believe that we are all more successful if we strive towards a common goal, rather than our individual interests. And, that goal is to serve you, our client, at the highest level possible.
Reliability: Keller Williams Realty was founded on the principles of trust and honesty, emphasizing the importance of having the integrity to do the right thing and always putting your needs first. Our agents realize that their success is ultimately determined by the legacy we leave with each client we serve.
Speed: Leading-edge technology solutions accelerate our associates' efficiency and productivity.
Call Stephanie Today for all your real estate needs!!!
Posted by Stephanie Hall // Please leave a comment.
Categories: About Stephanie, Uncategorized posted on September 25th, 2013
The real estate agent's role is to smooth the home sale process, from setting the price to closing the deal. Before you hire an agent, interview several to determine their suitability for your transaction. The agent should be a good match for your style, your neighborhood, and the buying population you are targeting.
Once you have chosen an agent, they will help you set your home's asking price. For that, it's important to know how much comparable homes in the neighborhood have sold for. Your real estate agent will also advise you about improving your house for higher profits.
Find the Right Agent for You
Start by getting recommendations from friends and family. Ask if their agent was attentive, answered their questions, and pursued all leads. Next, peruse local listings and advertisements to see who's selling nearby. Arrange interviews with three or four real estate agents. Some important questions to ask them:
What are your credentials? At the very least, the agent should have a state license. A higher level of reassurance comes from Realtors, who belong to the National Association of Realtors®, which requires ethics training and adherence to a Code of Ethics.
How many sales did you make last year? Choose someone with a strong history of success. This does not guarantee your home's successful sale but heads you in the right direction.
Where do you usually work? Someone who sells in your neighborhood is likely to understand the target buyer and market your house appropriately.
Do you have a sales plan? The agent should be able to provide a written marketing plan, including where they will advertise the house and how they will help you prime your house for sale.
Are commissions negotiable? Usually, the real estate agent takes a 3 percent commission from the seller. Ask each agent you interview about willingness to reduce the price.
How often will you communicate? Your agent should update you just about every day.
Ask Your Agent How to Sell Your Home
Once you have chosen an agent, take advantage of their knowledge about houses and the market. Ask questions about your planned sale, such as: Is the home ready to be sold in its present condition, or are improvements absolutely necessary? How much have comparable homes in the neighborhood been selling for? Is now a good time to sell, or should I wait for the seasons — or the economy — to turn? What is the home's current worth? What is the asking price that I should set? Once I put the house on the market, how long can I expect to wait to sell?
Question Your Agent About Home Improvements
Your real estate agent's expertise will guide you to make the home repairs that bring the most bang for your buck. Ask the following:
Which upgrades and repairs are absolutely necessary, and which would not make a big difference in the house price?
Which upgrades are considered standard in your area's housing market? For example, is gutting and renovating your bathrooms necessary?
Which home improvement jobs cost little but improve a home's cachet?
Some experts say that a remodeled kitchen is always a draw, but ask your agent whether that's the case in your neighborhood.
How Should You Stage?
Before showing your house, ask your real estate agent about how best to stage it. The agent will advise you about minimizing clutter, arranging furniture and infusing it with pleasing scents. Ask your agent what items you should get rid of, or hide, before potential buyers come to view your home.
Sell Your Home Successfully
Proper preparation for a home sale is essential. If you choose the right agent and ask the right questions, your home should sell quickly and smoothly, and for the right asking price.
Thinking of Selling, Call Stephanie today!
Posted by Stephanie Hall // Please leave a comment.
Categories: About Stephanie posted on January 15th, 2008
Existing home sales and relocation in Madison, Brandon, Jackson, Mississippi are a part of our market as well. We are members of Worldwide ERC Relocation as well as other top relocation firms in the United States. It is our goal to provide the transferee with concierge service to help their move as smooth as possible.
Posted by Stephanie Hall // Please leave a comment.
Stephanie Pittman Remore
Cell:
601-955-7176
Email:
Local Links
Recent Posts