Archive for the 'Buyers' Category
Categories: Buyers posted on May 10th, 2017
Buying a home is an exciting and emotional time for many people. To help you buy your home with more confidence, make sure you get Owners Title Insurance. Here's why it's so important for you. 1 - PROTECTS YOUR LARGEST INVESTMENT A home is probably the single largest investment you will make in your life. You insure everything else that's valuable to you—your life, car, health, pets, etc., so why not your largest investment? For a one-time fee, owner's title insurance protects your property rights for as long as you own your home. 2 - REDUCES YOUR RISK If you're buying a home, there are many hidden issues that may pop up only after you purchase your home. Getting an owner's title insurance policy is the best way to protect yourself from unforeseen title discrepancies. Don't think it will happen to you? Think again. Title claims can include: outstanding mortgages and judgments, or a lien against the property because the seller has not paid his taxes pending legal action against the property that could affect you an unknown heir of a previous owner who is claiming ownership of the property 3 - YOU CAN'T BEAT THE VALUE Owner's title insurance is a one-time fee that's very low relative to the value it provides. It typically costs around 0.5% of the home's purchase price. 4 - COVERS YOUR HEIRS As long as you or your heirs own your home, owner's title insurance protects your property rights. 5 - NOTHING COMPARES Homeowners insurance and warranties protect only the structure and belongings of your home. Getting owner's title insurance ensures your property rights are protected. 6 - 8 IN 10 HOMEBUYERS AGREE Each year, more than 80% of America's homebuyers choose to get owner's title insurance. 7 - PEACE OF MIND If you're buying a home, owner's title insurance lets you rest assured, knowing that you're protected from inheriting possible debts or legal problems, once you've closed on your new home. Information provided courtesy of American Land Title Association.
Posted by Stephanie Hall // Please leave a comment.
Categories: Buyers posted on May 9th, 2017
If you have had credit problems, be prepared to discuss them honestly with a mortgage professional. Responsible mortgage professionals know there can be legitimate reasons for credit problems, such as unemployment, illness or other financial difficulties. If you had a problem that's been corrected and your payments have been on time for a year or more, your credit may be considered satisfactory. If you are currently in excess debt, there are four ways to control it: 1. If your credit is not in terrible shape, you can reduce your other expenses, even if it means making hard choices or changing your lifestyle to fit your income. Consider selling a second car, taking equity out of your home, applying for a non secured signature loan, obtaining a loan from a relative, selling your home and paying off your debts with the proceeds and then renting, cashing out your 401K/retirement benefits or selling family heirlooms, jewelry, etc. 2. If your credit is already damaged or one of the above isn't an option, go through
Consumer Credit Counseling Services
(CCCS). Check your yellow pages for the local number. CCCS may be able to help you pay off your debts as if you were in a Chapter 13 bankruptcy, but you don't actually file for bankruptcy. 3. If CCCS won't take you, you may want to consider bankruptcy. Claiming Chapter 13 bankruptcy takes longer than a Chapter 7, but your credit will end up in a little better standing. Chapter 13 bankruptcy gives you up to 5 years to pay off your debts. The disadvantage is that you're in bankruptcy for up to 5 years plus your credit report shows your bankruptcy for 7 more years after you have finished paying off your debts. 4. If you are so far in debt that you can never repay it, then the best solution may be a Chapter 7 bankruptcy. A Chapter 7 bankruptcy is the least desirable from a credit standpoint, but you are typically out of bankruptcy in 6 months and you don't have to repay any debt. The disadvantage is that this shows on your credit report for 10 years from the date of filing your bankruptcy. Creditors are starting to tighten their credit requirements, and you may have a tough time getting future financing. If your debts are under control now, but want to improve your bad credit history, the most important factor is to make your monthly payments on time. Use pre-addressed envelopes enclosed with your statements to mail your payments and call the company if you don't receive your usual statement. Also send your payment as early as possible if you carry a balance. Most companies calculate interest on a daily basis, so the sooner they receive your payment, the less interest you'll pay. Don't procrastinate. It's the day your payment is received that counts, not the postmark date. Give the post office sufficient time (five business days is a good guideline) to deliver your mail. Late payments may mean late fees, higher interest, and/or a negative mark on your credit report. Never send cash. Open a checking account if you don't have one, or spring for a money order and keep your receipt. Finally do not forget to tell your creditors your new address when you move. If you are worried about making payments, make a list of your debts and when the payments are due. Contact your lenders immediately if you think you will have trouble meeting the monthly payments to arrange a payment schedule. Taking money from your retirement account or tapping the cash value of your life insurance policy to pay bills or living expenses may have serious implications you haven't considered, so try to get advice from an expert before you take any major financial actions.
Posted by Stephanie Hall // Please leave a comment.
Categories: Buyers posted on May 3rd, 2017
If you're in the throes of house hunting, chances are you're excited—whether it's your first home or your fifth. It's an emotional roller-coaster ride! Seeing something you love (or hate) can often cause you to blurt all kinds of things, some of which you might regret. Because while you can (and should) always be upfront with your Realtor®, you might not want to be quite so candid around the sellers (or the listing agent working for them). The reason? Just like in "Law & Order," what you say can—and will—be used against you. So before you step into a home and stick your foot in your mouth, heed these top things never to say to sellers or their agents when you're shopping for new digs.
READ MORE
Posted by Stephanie Hall // Please leave a comment.
Categories: Buyers posted on May 2nd, 2017
According to a
recent report
by
Truli
a,
"buying is cheaper than renting in 100 of the largest metro areas by an average of 37.7%."
That may have some thinking about buying a home instead of signing another lease extension, but does that make sense from a financial perspective? In the report, Ralph McLaughlin,
Trulia
's Chief Economist explains:
"Owning a home is one of the most common ways households build long-term wealth, as it acts like a forced savings account. Instead of paying your landlord, you can pay yourself in the long run through paying down a mortgage on a house."
The report listed five reasons why owning a home makes financial sense:
Mortgage payments can be fixed while rents go up.
Equity in your home can be a financial resource later.
You can build wealth without paying capital gains.
A mortgage can act as a forced savings account
read more
Posted by Stephanie Hall // Please leave a comment.
Categories: Buyers posted on April 17th, 2017
Posted by Stephanie Hall // Please leave a comment.
Categories: Buyers posted on April 14th, 2017
Posted by Stephanie Hall // Please leave a comment.
Categories: Buyers, Sellers posted on March 31st, 2017
Don't miss this stunning home on 2.06 acres nestled on a cul-de-sac in Bridgewater of Madison County. This home is close to all of the shopping and resturants while providing quick access to the city. Featuring approx. 6,530 sq. ft. positioned on a beautiful, well landscaped, lot nestled against a wooded private estate. Walk into the beautiful foyer and look right through to the pool area in back through three arched French doors. An open formal living room & formal banquet sized dining room overlook the beautiful landscaping in front. The spacious Gourmet kitchen designed by Kitchen Creators features granite, center island, travertine floors, top-of-the-line gas range, sunny breakfast area with beautiful views of the wooded nature area. A butler's pantry is located between the kitchen and formal dining room. It has a family room with an exquisite stone fireplace and built-in's, plus surround system, hardwood floors, detailed molding and another view of the swimming pool. A fabulous main level master retreat feels like a separate home and includes a sitting area, a nursery or workout room, a grand master bath, spacious walk -in closet with third row hanging bars that pull down and built -in storage.
The covered porch can also be accessed from the master bedroom suite. There is a breakfast kitchen and a huge storage room also included in the master suite. A handsome study with wood floors, views of the beautiful grounds and a hidden office can be accessed from the breakfast kitchen off the master bedroom or from the foyer. The upper level offers three very spacious bedrooms with walk in closets, large baths plus a wonderful bonus room for 5th bedroom if needed. Also on the upper level is a Children's Den/ Media Room or Gameroom. Enjoy the outdoors on the covered porch overlooking the beautiful heated swimming pool which is enclosed with an iron fence. This home features a 3 car garage with extra storage space plus lots of built-in cabinets. It has also been freshly painted. This is a must see home to appreciate the quality, design and attention to detail. Call for your private showing today.
Posted by Stephanie Hall // Please leave a comment.
Categories: Buyers, Sellers posted on March 30th, 2017
Looking to buy or sell a home in Reunion. Call your #1 Reunion Realtor team today. Our passion is to service all of our clients with a spirit of excellence and to make your home buying or selling an unforgettable experience.e. Call THE REMORE TEAM TODAY @ 601.955.7176.
Posted by Stephanie Hall // Please leave a comment.
Categories: Buyers posted on March 27th, 2017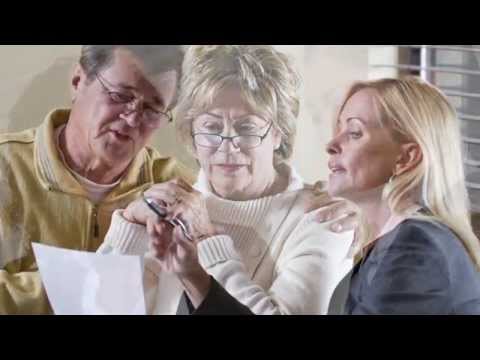 Posted by Stephanie Hall // Please leave a comment.
Categories: Buyers, Sellers posted on February 16th, 2017
Our track record speaks for itself. Call the team that makes the difference in knowledge, teamwork and reliability. In our experience, a home isn't a dream home because of its room dimensions. It's about how you feel when you walk through the front door — the way you can instantly envision your life unfolding there. This is about more than real estate. It's about your life and your dreams. It's important that the agent you choose to guide you through this journey is your trusted expert and advocate. What's different about a Keller Williams agent?
Knowledge:
Keller Williams agents stay ahead of trends, tools and topics in the real estate industry through their access to Keller Williams University.  The comprehensive industry-leading training curriculum prepares our agents to serve you at the highest level.
Teamwork:
Unlike other real estate companies, Keller Williams Realty was designed to reward agents for working together. At our core, we believe that we are all more successful if we strive towards a common goal, rather than our individual interests. And, that goal is to serve you, our client, at the highest level possible.
Reliability:
Keller Williams Realty was founded on the principles of trust and honesty, emphasizing the importance of having the integrity to do the right thing and always putting your needs first. Our agents realize that their success is ultimately determined by the legacy we leave with each client we serve.
Posted by Stephanie Hall // Please leave a comment.
Stephanie Pittman Remore

Cell:
601-955-7176
Email:
Local Links
Recent Posts