Archive for the 'Sellers' Category
Categories: Sellers posted on November 2nd, 2017
When You Work With Us, You Get:
> An experienced real estate agent with an expertise in the selling process from listing to close> Marketing savvy and tools to get your home top-tier exposure> An allied partner looking out for you and your home throughout the selling process> Expertise in listing, pricing, staging and selling your home to the right buyer quickly
We Commit to Helping You Sell Your Home By:
> Smoothing the way for your listing and sale with guaranteed satisfaction> Providing knowledgeable pricing and staging to make sure your home puts its best foot forward> Using our unique marketing systems to maximize your property's exposure> Guaranteeing satisfaction – our relationship is dependent on meeting and exceeding your needs
7 Steps to Selling a Home

It is often more emotional to sell a home than to buy a home, and the reason for selling your home may be a determining factor in the urgency of the sale. That's why a Keller Williams agent will be with you each step of the process to make sure you sell at the right time and for the right price.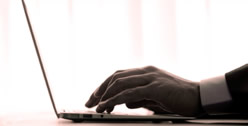 Technology
Leading-edge tech tools and training give us the advantage in marketing your home to the greatest number of buyers for the quickest possible sale.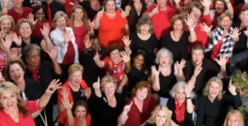 Teamwork
Keller Williams was designed to reward agents for working together. Based on the belief that we are all more successful if we strive toward a common goal rather than our individual interests, we're confident that every Keller Williams professional shares the vision of serving our clients at the very highest level possible.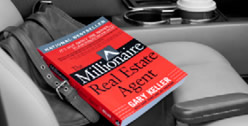 Knowledge
We stay ahead of trends in the real estate industry through our comprehensive, industry-leading training curriculum and research resources. It's what prepares our team to provide you with unparalleled service.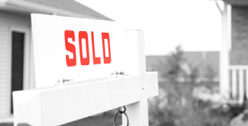 Reliability
Founded on the principles of trust and honesty, Keller Williams emphasizes the importance of having the integrity to do the right thing, always putting your needs first. We firmly believe that our success is ultimately determined by the legacy we leave with each client we serve.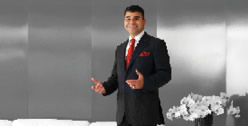 Track Record
We're proud to be affiliated with one of the largest real estate organizations in the world! The strong growth of Keller Williams is proof that when you offer a superior level of service, word spreads fast.
Our agents are on a different level because they are constantly trained, coached, assisted, motivated and most of all APPRECIATED!
Ready to Begin the Selling Process?
Our real estate professionals can help you maximize your opportunity.
Posted by Stephanie Hall // Please leave a comment.
Categories: Sellers posted on October 25th, 2017
Posted by Stephanie Hall // Please leave a comment.
Categories: Sellers posted on October 24th, 2017
Posted by Stephanie Hall // Please leave a comment.
Categories: Sellers posted on August 24th, 2017
There are several things you can do as a homeowner to spruce up your home to help maintain value or even increase your home value. Sometimes in the busy-ness of life we forget about home maintenance. When we decide to sell our home, the mile-long list of things we need to do to get it market-ready can be daunting. If you find yourself in that position, consider doing the less costly fixes first.
Increase Your Home Value – Maintain and Repair
1. Consider First Impressions. Cleaning up the yard and entrance to your home takes little more than muscle and energy. Cut back overgrown shrubs and plantings. Spray or sprinkle some kind of weed-and-feed product (Scotts has always been my fave.) Power-wash sidewalks, walkways, decks, and the outside of house, if needed. You can rent a power-washer for a day and it will make a huge difference. There are also power-washing companies that will take the work off your hands.
If you don't do anything else, paint the front door and replace an old, worn door handle, and the kickplate if it's dingy. Plant some inexpensive flowers, in pots if you don't have a suitable garden area. These curb appeal items can be an easy part of yearly maintenance. Keeping your front entry in good shape can be an easy task throughout the time you own your home, so it can be checked off the list before you even decide to sell.
2. Consider flooring. Look down. If your carpet is not too worn, a simple cleaning will do wonders. If you need to replace carpets, find a mid-grade, neutral color. We've always recommended "Tea Stain", but with today's decor trends, a light gray is also a good choice. It will appeal to the most people. If your hardwoods are dingy, first try buffing to renew their gleam. If there are too many scratches and dings, you might need to refinish them.
As with all home maintenance, keeping your carpets and floors in good shape will help you get more longevity out of them. The expense of new flooring can be saved if the floors are already in good shape when it's time to sell. Covering high traffic areas with throw rugs can help with longevity of your floors. One of the best ways to increase your home value is to take care of, and update the large areas, like flooring.
3. Consider lighting. Look up. If your light fixtures are dated, get some new ones at Home Depot or Lowes, or any other big box store. You can find some very nice fixtures for a reasonable cost. Make sure you use the brightest bulbs possible.
Keeping your lighting updated throughout the time you own your home will not only save you a chunk of money when it's time to sell…you get to enjoy greater energy savings and more stylish fixtures while you live in the home.
Clean and Neutral
4. Paint covers a multitude of sins. And it's not expensive. Again, select neutral colors, as they have the broadest appeal. Remember, neutrals don't have to be white and beige. Grey is a very popular neutral shade today. Most buyers need to be able to envision their furniture in your home, and if your colors and style are too much out of their comfort zone, they will usually not stretch their imagination too far. Even if a potential buyer likes bold colors, its still easy for them to "imagine" their favorite colors in your home if you have a palate of neutrals for them to start with.
Most homes take wear and tear with daily living. Decorators recommend painting every 5 to 6 years, just to keep the walls fresh and clean.
5. Get rid of the stuff! Its amazing how much stuff we collect, without even trying. Consider renting a storage unit if need-be, people need to see themselves living there, with all of Their Stuff, so give them room to do so.
6. Give your house a good cleaning, even if it means hiring maid service for a single clean. A dirty house is a turn-off to prospective buyers. When you have it all clean, start making the small repairs that you've been avoiding. Replace window seals, fix the leaks, grout, etc.
7. Consider Staging. A professional stager will make a big difference. The psychology of space is an important factor, and the stager will help you present your space in the best possible light.
Posted by Stephanie Hall // Please leave a comment.
Categories: Sellers posted on August 23rd, 2017
While not all inclusive, this list identifies MANY of the things your Realtor®, will do for you or on your behalf. If your real estate agent is not doing many of these things on your behalf, it may be time to discuss why he/she is not providing these services.
Pre-Listing:
A lot goes in to getting ready for the initial listing appointment. After an initial phone call, we will verify City Records and previous sales, do a thorough Market Analysis, and prepare documentation. This process generally takes several hours before we even meet with a prospective client.
Make appointment with Seller for listing presentation
Pull property City and tax records
Pull old MLS listing, if applicable
Order Owner & Encumbrance Report
Research property's current use and zoning
Research and verify legal description of property
Pull comps on Active, Sold, Pending, Withdrawn, Expired, and Cancelled Listings
Research "Average Days on Market" for property of this type and location
Prepare Comparative Market Analysis
Print Map of property and comps
Prepare Agency Disclosure
Prepare Listing Contract
Prepare Seller's Property Disclosure
Prepare Closing Instructions
Prepare Lead-Based Obligations of Seller
Prepare Lead-Based Paint Disclosure
Prepare Square Footage Disclosure
Prepare Seller's Request for Verification of Loan Information
Prepare Showing Instructions
Prepare Pre-Listing Packet
Order delivery of Pre-Listing Packet
Confirm time to meet with Seller
Listing Appointment:
Meet with Seller to discuss market, pricing strategy, and options. Determine financial and time needs. Would working together be mutually beneficial? Prepare Net Proceeds for Seller. Discuss Staging of the property. If proceeding, fill out paperwork.
Give Seller an overview of current market conditions and projections
Discuss Comparative Market Analysis
Discuss pricing strategy based on professional judgment and market
Discuss goals with Seller to market effectively, including schedule for selling
Explain role in taking calls to screen for qualified Buyers
Discuss safety of lock box
Discuss Agency
Discuss Contract and all other disclosures
Discuss availability of Home Owner's Warranty
Have Seller sign all paperwork
Assist Seller with completion of Seller's Property Disclosure form
Discuss things that need to be done in home
Staging Packet to Seller
Get loan payoff information
Show Centralized Showing Service to Seller
Have Seller choose preferred flyer template
Get copies of leases, if applicable
Ask for floor plan, upgrades, special features, detailed list of amenities
After Listing Appointment:
Place sign, lockbox, directionals. Take measurements and pictures (after Staging). Verify all information and enter into MLS. Design flyers, do all internet input to multiple sources, design eProperties site, make web page, show property to prospective Buyers, discuss property with other agents, Broker Open, if applicable.
Copies of all documents
Prepare Seller Net Sheet based on List price
Measure interior rooms
Measure exterior of home
Take interior pictures after Staging
Take exterior pictures in good weather
Select best pictures, crop, and download
Put in yard sign and directionals
Get extra key and install Lockbox
Enter listing to MLS and verify all information
Download best pictures to MLS
Download disclosures to MLS
Make copies of disclosures
Leave several copies of disclosures at property
Check MLS for Matching Buyers
Design flyers for Matching Buyers to mail to Realtors
Input Seller into Management System
Assist Seller in Staging home for maximum price and quickest sale
Make Showing Sheet for front desk
Design mailers and postcards to Realtors
Design and print flyers
Design "Just Listed" cards and "Pick Your Neighbors"
Mail Realtor, Neighbor, and Matching flyers/cards
Design, print, and deliver flyers
Compile list of completed repairs and maintenance items Seller has done
Verify HOA fees and disclosures, if applicable
Mail copy of Contract to Seller – include MLS printout and projected Seller Net Sheet
Call in HOW, if applicable
Listing to Keller Williams and other national home search websites
Input listing into Centralized Showing
Input listing into eProperties and all related information
Make "Special Features" cards
Calculate average utility usage for last twelve months
Set any number of showings
Return all phone calls – weekdays and weekends
Verify with Seller after first few that showing instructions are being followed
Add daily activities to eContracts
Call Seller weekly to keep updated
Reprint and supply flyers promptly as needed
Input all showings into Centralized Showing and eContracts
Discuss feedback regularly with Seller
Discuss Open House
Show house any number of times to prospective Buyers
If interested, get Buyer pre-qualified
Do CMA every four weeks
Call Seller with strategy if CMA different
Amend/Extend if monetary change
Change MLS, if applicable
If price changed, send out email BLAST to previous Agents who showed home
Reprint flyers
Deliver flyers
Blog about listing
Utilize social media to market listing
Use CoroPlast signage
Create videos of listing
Contract Negotiations:
Thoroughly review and discuss all offers, review Buyer's financial qualifications and details of offer, prepare Net Sheet for Seller with offered numbers, negotiate and renegotiate as many times as it takes, sign offer or counter.
Receive and thoroughly review all offers submitted
Pre-negotiate with other Agent before writing, if applicable
Discuss Buyer's financial qualifications, terms, and times
Discuss exclusions, dates, etc. with other Agent
Review Contract Addendum thoroughly
Evaluate offer(s) and prepare a "Net Sheet" on each offer for Seller
Discuss offer with Seller
Negotiate the offer and options
Get pre-qualification letter
Sign offer or prepare Counterproposal, if necessary
Prepare and convey any counteroffers, acceptances, or amendments
Acceptance Deadline Time
Renegotiate however many times necessary and finalize
Make applicable copies
Convey signed copies to other Agent
After Contract Signed by All Parties:
Make sure all Contracts and disclosures signed properly. Deliver Earnest Money and Contract to Title Company, order Title Commitment. Order payoff from mortgage company, meet all deadlines, coordinate inspections and appraisal, explain moving and closing issues with Seller.
Order Title work
Make copy of Earnest money and Contract
Deliver check and Contract to Title Company
Notate dates on calendar
Send date sheet to Seller
Do necessary paperwork for unusual conditions
If Seller and Buyer both our clients, do Change of Status Notice
Copies of leases and damage deposit receipts, if applicable
Order payoff
Seller's Property Disclosure Deadline
Inspection Objection DeadlineResolution Deadline
Property Insurance Objection Deadline
Change status on MLS and print to verify
Review all paperwork for signatures
Get all necessary signatures
If mail-out, get instructions and addresses
Notify Title Company of Mail out
If POA needed, get original from Title Company
Get POA signed and notarized
"Under Contract" info letter to Seller
Signed copies of Contract to Seller
Remind Seller to notify Utility Company to stop service and do a "final read"
Discuss with Seller advantages/disadvantages to continued showings
Discuss what happens if other offers come in between Contract and Closing
Change showing instructions in Centralized Showing
Referral agent needed for Sellers new location?
Resolve any Title Disputes
Resolve any Off Record Matters
Deliver unrecorded property information to Buyer
Have Seller notify Utilities, phone, cable, etc.
Mail "The Moving Guide" with Change-of-address forms to Seller
Set up closing time
Call Buyer's Agent and coordinate closing time
Verify closing date and time and make all parties aware
Mail time-verification of closing and directions to Seller
Assist in solving any Title problems (boundary disputes, easements, etc.)
Assist in obtaining Death Certificates, if applicable
Cleaning needs (e.g. carpet, kitchen, etc.) upon move-out
Discuss mover and time-frame for move-out with Seller
Home Inspection:
Make arrangements with all parties to coordinate inspection. Thoroughly review inspection report with Seller. Discuss items, willingness and advisability to fix, estimate of costs. Make arrangements with appropriate contractors and vendors to have items fixed.
Set up Inspection
Coordinate time with Seller, Agents, Buyer, Inspector
Review Notice of Unsatisfactory Conditions with Seller
Help Seller negotiate Inspection Objections
Help Seller with repair estimates or a credit at closing
Copy of Inspection Notice to file
Verify prior to closing that all repairs have been made
Get copies of repair receipts
Fax copies of receipts to other Agent
The Home Appraisal:
Do current Market Analysis on property value. Coordinate and meet with Appraiser. Make sure appraisal done in timely manner. Options if appraisal is low. Any appraisal conditions? Coordinate fixing items, if noted. Schedule final inspection.
Set up appraisal
Coordinate time with Seller, Agents, Buyer, Appraiser
Do current CMA for appraiser
Meet appraiser with CMA
If VA, make sure CRV ordered and completed
Track Appraisal Deadline
Verify appraisal completed and satisfactory
If appraisal low, discuss options with Seller
Discuss any conditions on appraisal with Seller
Schedule final inspection on appraisal conditions, if applicable
Verify all conditions met prior to closing
Tracking the Loan Process:
Track the Buyer's loan progress with other Agent. Make sure all dates and deadlines are met. Keep Seller apprised of current situation. If Contract falls, begin from the beginning. Release of Earnest Money if within Contract dates.
All paperwork to Lender
Make contact with Lender and verify Buyer information
Loan Application Deadline
Buyer's Credit Information Deadline
Disapproval of Buyer's Credit Information Deadline
Existing Loan Documents Deadline
Existing Loan Documents Objection Deadline
Loan Transfer Approval Deadline
Contact Lender weekly to ensure processing of loan approval is on track
Notify Seller of loan approval
If Contract Fails:
Start from the beginning. Sign all documentation to terminate, and Release of Earnest Money if within Contract dates. Reinstate on MLS and all internet sites. Reissue flyers and start marketing process again.
Fill out all necessary paperwork
Re-input into MLS
Sign Release of Earnest Money forms
Closing Preparations and Duties:
Schedule a walk-thru with all parties. Confirm that all dates are being met, confirm if mail-out or other documents are needed. Review closing documents and verify that all figures are correct. Deal with all last-minutes crises, make sure Seller brings keys and ID.
Schedule walk through with Buyer, Buyer's Agent, Seller
Verify with Seller how proceeds of sale being received
If mail-out, verify correct mailing address
Confirm mail-out with Closer
Title Deadline
Title Objection Deadline
Survey Deadline
Survey Objection Deadline
Document Request Deadline
CIC Documents Objection Deadline
Off-Record Matters Deadline
Off-Record Matters Objection Deadline
Right of First Refusal Deadline
Property Insurance Objection Deadline
Coordinate Possession Date and Possession Time
Prepare disbursement authorizations
Notify Title Company of any Amend/Extends or date/money changes
Last minute bills and receipts faxed to Closer including HOW, if applicable
Make sure Closer has all addenda, correct price, rents, or applicable credits
Discuss closing figures with Closer
Check final figures for accuracy
Call Seller and discuss final figures 24 hours prior to closing
Remind Seller to bring picture ID, keys, door openers, receipts, etc.
If not receiving proceeds at closing, discuss Seller's need for Cashier's Check
Deal with all last-minute crises
Check file for any unsigned documents
Coordinate this closing with Seller's next purchase and resolve timing issues
Have a "no surprise" closing so that Seller receives proceeds at closing
Post Sale:
Enter the sales data to MLS and records for County. Remove signs, directionals, and Lockbox. Make sure file is completed and have it copied to disc. Change MLS to SOLD
Change MLS to "SOLD"
Enter sales data for County Records
Scan entire file to disc
Store hard file at outside location
Copy HUD-1 and put in pre-addressed envelope
Remove sign, directionals, and brochure box
Remove lockbox
Mail out disc of all paperwork to Seller
Mail out HUD-1 to Seller the following year for taxes
Posted by Stephanie Hall // Please leave a comment.
Categories: Sellers posted on August 22nd, 2017
When you are planning to sell your home, the price you decide to start with is critical. That's why you need a real estate agent with local experience to help you determine market value. Market value is the price that buyers in the current market will pay. Getting an honest assessment of your home's market value depends on several things, including:
Condition of the home
Market conditions and trends
Needed repairs or improvements
Your time frame
What buyers are currently paying for similar homes
Market value has nothing to do with your home's tax assessment. Assessed value is a number used to calculate your real estate taxes, market value is a range that we can determine by comparing your home with like homes that have recently sold. The market value has everything to do with what the current market trends are…what buyers are willing to pay. Not what your neighbor's home is listed for, and not what an online estimate tells you.
If you price your home too high from the outset, you can miss out in several ways:
You won't attract the buyers who can actually purchase your home
You waste time on the market, risking a perceived "stigma"
You're more likely to get a low-ball offer when you home stays on the market for much longer than the average selling time in your area.
Homes that sell for the most money, in the shortest amount of time, are homes that are priced well for the market and are in their best condition. Ask a local professional to help you determine that price window. We're happy to evaluate a price range for your home, with no obligation!
Posted by Stephanie Hall // Please leave a comment.
Categories: Sellers posted on August 2nd, 2017
Not sure when to sell your house? If you've been on the fence, we've got good news: It's a great market for sellers! Limited inventory continues to drive home prices up, and the latest data from the National Association of Realtors shows that half of recently sold properties were on the market for just 39 days.
Of course, the decision of when to sell your home isn't solely based on market conditions. You have to take your personal situation into account—and that's where expert advice comes in handy.
We asked Linda Domis, a Los Angeles-area real estate Endorsed Local Provider (ELP) with 38 years of experience, to share her advice.
"Now is a great time to sell," she says. "Longer days during daylight saving time mean more hours for buyers to look at property. With less stress, buyers can think about a move more comfortably."
Here are a few other things to keep in mind before planting a For Sale sign in your yard.
You're Out of Debt With Cash in the Bank
If you didn't have all your financial ducks in a row your first time around the home-buying block, you probably learned a few things the hard way. Like the fact that Murphy can smell broke from miles away. If it can go wrong, it will! Put those lessons to good use and be a money-smart home buyer the next go-round!
Start by taking a hard look at your finances. If you've paid off all your nonmortgage debt and have three to six months of expenses in your emergency fund, that's a good sign you're financially mature enough to purchase a home again. READ MORE
Posted by Stephanie Hall // Please leave a comment.
Categories: Buyers, Sellers posted on June 30th, 2017
If you are looking for some fun events to celebrate Independence Day, we have a few to share with you!
Have a fun & safe weekend!
The Key Consultants 601-955-8880
Keller Williams Realty 601-977-9411
Posted by Stephanie Hall // Please leave a comment.
Categories: Sellers posted on June 15th, 2017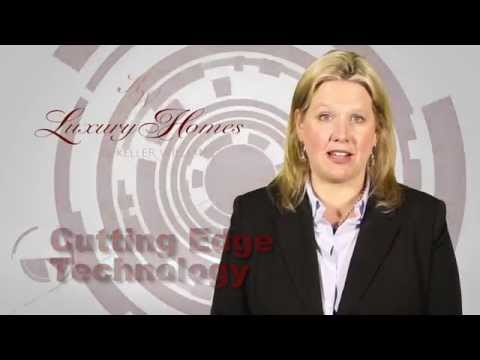 Fix needed repairs.
Price it right from the start.
Enhance your home's curb appeal.
Professional looking photos.
Clean, declutter and depersonalize.
Stage the house to show how the rooms are supposed to be used.
Make the property easy to show.
Remove your pets.


Get Cutting-edge Help to Sell your Home Quickly !

Let me help you sell your home fast and for a great price. My cutting-edge marketing techniques get your listing in front of more buyers, faster. Call The Remore Team today! 601.955.7176.
Posted by Stephanie Hall // Please leave a comment.
Categories: Sellers posted on June 14th, 2017
Posted by Stephanie Hall // Please leave a comment.