Posted on May 19th, 2017
Stephanie Pittman (Hall) Remore.   How am I different from other real estate agents? It is my sincere commitment to serve my clients in the most professional manner possible.  I strive to make a very stressful event as stress less as possible both on the buy and selling side of real estate transactions. Experience The past 5 years, I have served clients in all three of the metro Jackson counties and sold 43 homes in 2011 in a "down" market. Technology I give my clients an edge through technology by being up-to-date on the latest search sites and best photographs. Expertise I study the market each and every day within our market reach. Communication It is my  goal for accessibility and clear communications with my clients. Clients for Life My business has been built on referrals and word of mouth.  It is my desire to be my clients choice for a realtor for their life. Awards/Recognition I have been the top producer both in sales and listings in my local office both in 2010 and 2011.  In 2011, I finished the year in the top 20 of all agents in our Multiple Listing Service and the top 4% in all of sales. Personal I am a mother to two active girls, in 7th and 3rd grade.  I am active in Pinelake-Madison and currently the President of Madison-Gludstadt Rotary Club.
Posted by Stephanie Hall // Please leave a comment.
Posted on May 18th, 2017
Reunion Subdivision continues to be the best selling market in Madison County. With so many amenities to offer Reunion's sales continue to be steady in the Madison MS Real Estate Market. Enjoy boating, skiing, swimming  and fishing on the beautiful at Reunion or enjoy the wonderful Equestrian Center for riding and storing your horse. Reunion Golf Course and Country Club is getting to be the place to be. Spend time with friends playing golf or simply hang out at the grill.
If you're ready to move up to a larger home in Reunion you'll find lots of elegant homes to choose from. There are plenty of lovely homes for sale in this beautiful community. If you are thinking of selling your home in Reunion, Call Stephanie Remore. Your #1 Reunion Expert!
Here is a list of schools for Reunion of Madison
Madison Station, Madison Middle, Rosa Scott 9th Grade,
Madison Central High School
Buying or Selling call Stephanie Remore today  601-955-7176.
Posted by Stephanie Hall // Please leave a comment.
Posted on May 17th, 2017
Credit Scores
A consumer credit score is a three-digit number that's based on information found within a person's credit reports. Essentially, it "rates" you on how well you have borrowed and repaid money in the past. A high score suggests that a person is financially responsible and usually, or always, repays his or her debts. A lower score suggests the opposite. And there's a broad spectrum in between.
The FICO credit scoring system is widely used by mortgage lenders these days. It ranges from 300 to 850, with higher being better.
Here's the thing to know about credit scores. There isn't a single cutoff point or requirement for getting a 30-year mortgage loan. It varies from one lender to the next. They can impose their own qualification requirements and criteria, based on their business models and risk-assessment practices.
With that being said, most lenders today look for a score of 600 or higher for borrowers seeking a mortgage loan. Again, this is not a hard-and-fast rule or requirement for getting a 30-year fixed-rate home loan. It's more of an industry standard. So don't be discouraged if your score falls a bit below that. Talk to a lender anyway to find out where you stand.
Your credit score also affects your mortgage rate. Generally speaking, a higher score will help you qualify for a better rate on your home loan. So it's doubly important when applying for a 30-year fixed mortgage.
Debt-to-Income Ratios
Your current debt level will also affect your ability to qualify for a 30-year home loan. But like the credit score, there is no single cutoff point or requirement for debt ratios. It can vary from one bank or mortgage company to the next.
When you apply for a home loan, the lender will determine your debt-to-income ratio. This is a percentage-based comparison between the amount of money you earn each month, and the amount you spend to cover your recurring debts (credit cards, car payments, mortgage payments, etc.).
Debt ratios help lenders ensure that you're not taking on too much additional debt by getting a mortgage loan. While there is no standardized requirement for 30-year mortgage loan approval, most lenders today set the bar at around 43% (and here's why).
This means that if your total monthly debt — including the mortgage payment — uses up more than 43% of your monthly income, you could have trouble qualifying for a 30-year fixed-rate mortgage.
But again, this number is not set in stone. Like many mortgage requirements and criteria, exceptions can be made in the debt-to-income department. For example, borrowers with excellent credit, significant cash reserves, or a long history of making mortgage payments on time are often allowed to exceed the
43% debt threshold. Remember, 30-year mortgage loan requirements can vary from one lender to the next. Read more
Posted by Stephanie Hall // Please leave a comment.
Posted on May 16th, 2017
Beautiful and well kept, this 3 bedroom, 2 bath home is located on the golf course of Castlewoods. Enter into the formal foyer overlooking the formal dining area and living room. The large spacious area is open and sunny. Keeping room that offers relaxing area and adjacent to the bright and sunny kitchen. Eat-in breakfast area with bay window. Kitchen has extra cabinets and storage. Master suite has master bath area with spa like shower and bathtub. Split plans offers privacy for both guest rooms. Large deck is ready for summer entertaining and relaxation. Beautiful landscaping overlooking golf course. All of this with the amenities of Castlewoods. Don't miss this buying opportunity for a lovely home and low maintenance.
Schools
Elementary School: Northwest
Middle School: Northwest Rankin Middle
High School: Northwest Rankin
Posted by Stephanie Hall // Please leave a comment.
Posted on May 12th, 2017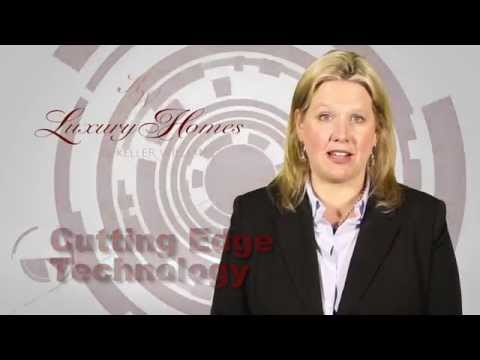 Posted by Stephanie Hall // Please leave a comment.
Posted on May 11th, 2017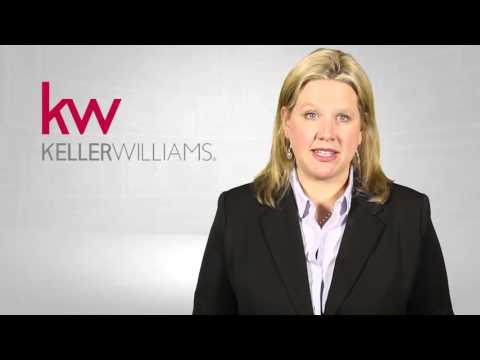 Posted by Stephanie Hall // Please leave a comment.
Posted on May 10th, 2017
Buying a home is an exciting and emotional time for many people. To help you buy your home with more confidence, make sure you get Owners Title Insurance. Here's why it's so important for you.
1 – PROTECTS YOUR LARGEST INVESTMENT A home is probably the single largest investment you will make in your life. You insure everything else that's valuable to you—your life, car, health, pets, etc., so why not your largest investment? For a one-time fee, owner's title insurance protects your property rights for as long as you own your home.
2 – REDUCES YOUR RISK If you're buying a home, there are many hidden issues that may pop up only after you purchase your home. Getting an owner's title insurance policy is the best way to protect yourself from unforeseen title discrepancies. Don't think it will happen to you? Think again.
Title claims can include:
outstanding mortgages and judgments, or a lien against the property because the seller has not paid his taxes
pending legal action against the property that could affect you
an unknown heir of a previous owner who is claiming ownership of the property
3 – YOU CAN'T BEAT THE VALUE Owner's title insurance is a one-time fee that's very low relative to the value it provides. It typically costs around 0.5% of the home's purchase price.
4 – COVERS YOUR HEIRS As long as you or your heirs own your home, owner's title insurance protects your property rights.
5 – NOTHING COMPARES Homeowners insurance and warranties protect only the structure and belongings of your home. Getting owner's title insurance ensures your property rights are protected.
6 – 8 IN 10 HOMEBUYERS AGREE Each year, more than 80% of America's homebuyers choose to get owner's title insurance.
7 – PEACE OF MIND If you're buying a home, owner's title insurance lets you rest assured, knowing that you're protected from inheriting possible debts or legal problems, once you've closed on your new home. Information provided courtesy of American Land Title Association.
Posted by Stephanie Hall // Please leave a comment.
Posted on May 9th, 2017
If you have had credit problems, be prepared to discuss them honestly with a mortgage professional. Responsible mortgage professionals know there can be legitimate reasons for credit problems, such as unemployment, illness or other financial difficulties. If you had a problem that's been corrected and your payments have been on time for a year or more, your credit may be considered satisfactory.
If you are currently in excess debt, there are four ways to control it:
1. If your credit is not in terrible shape, you can reduce your other expenses, even if it means making hard choices or changing your lifestyle to fit your income. Consider selling a second car, taking equity out of your home, applying for a non secured signature loan, obtaining a loan from a relative, selling your home and paying off your debts with the proceeds and then renting, cashing out your 401K/retirement benefits or selling family heirlooms, jewelry, etc.
2. If your credit is already damaged or one of the above isn't an option, go through Consumer Credit Counseling Services (CCCS). Check your yellow pages for the local number. CCCS may be able to help you pay off your debts as if you were in a Chapter 13 bankruptcy, but you don't actually file for bankruptcy.
3. If CCCS won't take you, you may want to consider bankruptcy. Claiming Chapter 13 bankruptcy takes longer than a Chapter 7, but your credit will end up in a little better standing. Chapter 13 bankruptcy gives you up to 5 years to pay off your debts. The disadvantage is that you're in bankruptcy for up to 5 years plus your credit report shows your bankruptcy for 7 more years after you have finished paying off your debts.
4. If you are so far in debt that you can never repay it, then the best solution may be a Chapter 7 bankruptcy. A Chapter 7 bankruptcy is the least desirable from a credit standpoint, but you are typically out of bankruptcy in 6 months and you don't have to repay any debt. The disadvantage is that this shows on your credit report for 10 years from the date of filing your bankruptcy. Creditors are starting to tighten their credit requirements, and you may have a tough time getting future financing.
If your debts are under control now, but want to improve your bad credit history, the most important factor is to make your monthly payments on time. Use pre-addressed envelopes enclosed with your statements to mail your payments and call the company if you don't receive your usual statement. Also send your payment as early as possible if you carry a balance. Most companies calculate interest on a daily basis, so the sooner they receive your payment, the less interest you'll pay.
Don't procrastinate. It's the day your payment is received that counts, not the postmark date. Give the post office sufficient time (five business days is a good guideline) to deliver your mail. Late payments may mean late fees, higher interest, and/or a negative mark on your credit report.
Never send cash. Open a checking account if you don't have one, or spring for a money order and keep your receipt. Finally do not forget to tell your creditors your new address when you move.
If you are worried about making payments, make a list of your debts and when the payments are due. Contact your lenders immediately if you think you will have trouble meeting the monthly payments to arrange a payment schedule.
Taking money from your retirement account or tapping the cash value of your life insurance policy to pay bills or living expenses may have serious implications you haven't considered, so try to get advice from an expert before you take any major financial actions.
Posted by Stephanie Hall // Please leave a comment.
Posted on May 8th, 2017
Experienced Realtors will tell you that pricing your home appropriately from the beginning is critical to getting it sold quickly and at the best price. Research shows that overpricing your home and then dropping the price several times while it languishes on the market usually leads to selling it at a much lower price than what you originally should have asked for it. The longer a home stays on the market, the deeper the discount is likely to be off the original price.
Many homeowners want to set their list price based on what they paid for their home, the balance of their mortgage, or on the profit they want to make so they can move into another home. In reality, your home is worth only what the market will bear. If you price your home too high, some potential buyers won't want to look at it at all, while others will simply walk away without making an offer.
If you're interviewing several Realtors to choose a listing agent, you may be tempted to pick the sales professional who suggests the highest price for your property. But sellers, like buyers, need to beware. The Realtor who provides the best comparative market analysis and explanation of how your home should be priced will be more likely to sell your home quicker and for a higher price than someone who tells you only what you want to hear. Read More
Posted by Stephanie Hall // Please leave a comment.
Posted on May 5th, 2017
Welcome home to 138 Mason Way located in the sought after Ashbrooke subdivision. This 3 bedroom, 2 bath one owner home is spotless and move in ready. Beautiful wood flooring in the foyer, living room and hall way. The master suite is over sized, has a large with a spacious closet and bath with separate whirlpool tub and shower. The guest rooms have large closets and guest bath features double vanities. New stainless steel appliance, granite counter tops, granite desk area, pantry all with vaulted ceilings make the kitchen a true heart of the home. 2 car garage and storage room. Eligible for USDA/Rural housing so you could be in the home for 100% financing. Ashbrooke has a community pool and clubhouse and is located in Mannsdale elementary & Germantown Middle and High School system.
Posted by Stephanie Hall // Please leave a comment.
Stephanie Pittman Remore
Cell:
601-955-7176
Email:
Local Links
Recent Posts