Posted on November 2nd, 2017
When You Work With Us, You Get:
> An experienced real estate agent with an expertise in the selling process from listing to close> Marketing savvy and tools to get your home top-tier exposure> An allied partner looking out for you and your home throughout the selling process> Expertise in listing, pricing, staging and selling your home to the right buyer quickly
We Commit to Helping You Sell Your Home By:
> Smoothing the way for your listing and sale with guaranteed satisfaction> Providing knowledgeable pricing and staging to make sure your home puts its best foot forward> Using our unique marketing systems to maximize your property's exposure> Guaranteeing satisfaction – our relationship is dependent on meeting and exceeding your needs
7 Steps to Selling a Home

It is often more emotional to sell a home than to buy a home, and the reason for selling your home may be a determining factor in the urgency of the sale. That's why a Keller Williams agent will be with you each step of the process to make sure you sell at the right time and for the right price.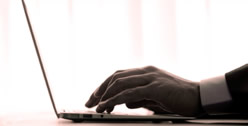 Technology
Leading-edge tech tools and training give us the advantage in marketing your home to the greatest number of buyers for the quickest possible sale.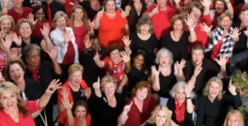 Teamwork
Keller Williams was designed to reward agents for working together. Based on the belief that we are all more successful if we strive toward a common goal rather than our individual interests, we're confident that every Keller Williams professional shares the vision of serving our clients at the very highest level possible.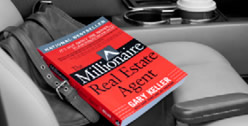 Knowledge
We stay ahead of trends in the real estate industry through our comprehensive, industry-leading training curriculum and research resources. It's what prepares our team to provide you with unparalleled service.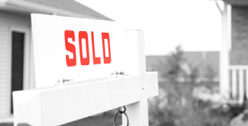 Reliability
Founded on the principles of trust and honesty, Keller Williams emphasizes the importance of having the integrity to do the right thing, always putting your needs first. We firmly believe that our success is ultimately determined by the legacy we leave with each client we serve.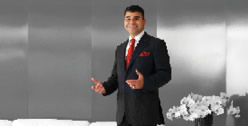 Track Record
We're proud to be affiliated with one of the largest real estate organizations in the world! The strong growth of Keller Williams is proof that when you offer a superior level of service, word spreads fast.
Our agents are on a different level because they are constantly trained, coached, assisted, motivated and most of all APPRECIATED!
Ready to Begin the Selling Process?
Our real estate professionals can help you maximize your opportunity.
Posted by Stephanie Hall // Please leave a comment.
Posted on November 1st, 2017
Whether you are looking for a new home, or just curious about the homes for sale in your neighborhood, you can check out our app! Text "kw2g4zepk" to 87778 or visit here to have a link sent to your phone: http://app.kw.com/KW2G4ZEPK/
👈🏻
thekeyconsultants.com
C 601-955-8880 O 601-977-9411
Posted by Stephanie Hall // Please leave a comment.
Posted on October 30th, 2017
Want to see this home? Call 601-405-5411 – Absolutely beautiful 3 year old home in gated Hoy Farms! Antique Heart Pine floor. 12′ ceiling in living area and 10'everywhere else! Gourmet kitchen w/ double ovens, 5 eye gas cooktop, island with granite slab, pantry, breakfast area with windows to let light in. The family room is open to the kitchen/formal dining and has tons of cabinet space. Office with built in wrap around desk surface and additional cabinets. laundry room w/ sink and hanging space measures 10'6″x11'2″! Mud room/locker built-in with cabinets/drawers. The master bedroom is a huge 16'2″x21′, room for a king size bed and sitting area! Master bath w/ whirlpool tub, tiled walk-in shower, double vanities with cabinets, water closet and large walk-in closet. Split plan. Covered back patio, great landscaping. This house is definately "move in ready"! Click on picture of the house for additional pictures and measurements. Stephanie P. Remore Team, Jackson, (601) 977-9411 Agent Phone: (601) 955-8880
Posted by Stephanie Hall // Please leave a comment.
Posted on October 27th, 2017
While not all inclusive, this list identifies MANY of the things your Realtor®, will do for you or on your behalf. If your real estate agent is not doing many of these things on your behalf, it may be time to discuss why he/she is not providing these services.
Pre-Listing:
A lot goes in to getting ready for the initial listing appointment. After an initial phone call, we will verify City Records and previous sales, do a thorough Market Analysis, and prepare documentation. This process generally takes several hours before we even meet with a prospective client.
Make appointment with Seller for listing presentation
Pull property City and tax records
Pull old MLS listing, if applicable
Order Owner & Encumbrance Report
Research property's current use and zoning
Research and verify legal description of property
Pull comps on Active, Sold, Pending, Withdrawn, Expired, and Cancelled Listings
Research "Average Days on Market" for property of this type and location
Prepare Comparative Market Analysis
Print Map of property and comps
Prepare Agency Disclosure
Prepare Listing Contract
Prepare Seller's Property Disclosure
Prepare Closing Instructions
Prepare Lead-Based Obligations of Seller
Prepare Lead-Based Paint Disclosure
Prepare Square Footage Disclosure
Prepare Seller's Request for Verification of Loan Information
Prepare Showing Instructions
Prepare Pre-Listing Packet
Order delivery of Pre-Listing Packet
Confirm time to meet with Seller
Listing Appointment:
Meet with Seller to discuss market, pricing strategy, and options. Determine financial and time needs. Would working together be mutually beneficial? Prepare Net Proceeds for Seller. Discuss Staging of the property. If proceeding, fill out paperwork.
Give Seller an overview of current market conditions and projections
Discuss Comparative Market Analysis
Discuss pricing strategy based on professional judgment and market
Discuss goals with Seller to market effectively, including schedule for selling
Explain role in taking calls to screen for qualified Buyers
Discuss safety of lock box
Discuss Agency
Discuss Contract and all other disclosures
Discuss availability of Home Owner's Warranty
Have Seller sign all paperwork
Assist Seller with completion of Seller's Property Disclosure form
Discuss things that need to be done in home
Staging Packet to Seller
Get loan payoff information
Show Centralized Showing Service to Seller
Have Seller choose preferred flyer template
Get copies of leases, if applicable
Ask for floor plan, upgrades, special features, detailed list of amenities
After Listing Appointment:
Place sign, lockbox, directionals. Take measurements and pictures (after Staging). Verify all information and enter into MLS. Design flyers, do all internet input to multiple sources, design eProperties site, make web page, show property to prospective Buyers, discuss property with other agents, Broker Open, if applicable.
Copies of all documents
Prepare Seller Net Sheet based on List price
Measure interior rooms
Measure exterior of home
Take interior pictures after Staging
Take exterior pictures in good weather
Select best pictures, crop, and download
Put in yard sign and directionals
Get extra key and install Lockbox
Enter listing to MLS and verify all information
Download best pictures to MLS
Download disclosures to MLS
Make copies of disclosures
Leave several copies of disclosures at property
Check MLS for Matching Buyers
Design flyers for Matching Buyers to mail to Realtors
Input Seller into Management System
Assist Seller in Staging home for maximum price and quickest sale
Make Showing Sheet for front desk
Design mailers and postcards to Realtors
Design and print flyers
Design "Just Listed" cards and "Pick Your Neighbors"
Mail Realtor, Neighbor, and Matching flyers/cards
Design, print, and deliver flyers
Compile list of completed repairs and maintenance items Seller has done
Verify HOA fees and disclosures, if applicable
Mail copy of Contract to Seller – include MLS printout and projected Seller Net Sheet
Call in HOW, if applicable
Listing to Keller Williams and other national home search websites
Input listing into Centralized Showing
Input listing into eProperties and all related information
Make "Special Features" cards
Calculate average utility usage for last twelve months
Set any number of showings
Return all phone calls – weekdays and weekends
Verify with Seller after first few that showing instructions are being followed
Add daily activities to eContracts
Call Seller weekly to keep updated
Reprint and supply flyers promptly as needed
Input all showings into Centralized Showing and eContracts
Discuss feedback regularly with Seller
Discuss Open House
Show house any number of times to prospective Buyers
If interested, get Buyer pre-qualified
Do CMA every four weeks
Call Seller with strategy if CMA different
Amend/Extend if monetary change
Change MLS, if applicable
If price changed, send out email BLAST to previous Agents who showed home
Reprint flyers
Deliver flyers
Blog about listing
Utilize social media to market listing
Use CoroPlast signage
Create videos of listing
Contract Negotiations:
Thoroughly review and discuss all offers, review Buyer's financial qualifications and details of offer, prepare Net Sheet for Seller with offered numbers, negotiate and renegotiate as many times as it takes, sign offer or counter.
Receive and thoroughly review all offers submitted
Pre-negotiate with other Agent before writing, if applicable
Discuss Buyer's financial qualifications, terms, and times
Discuss exclusions, dates, etc. with other Agent
Review Contract Addendum thoroughly
Evaluate offer(s) and prepare a "Net Sheet" on each offer for Seller
Discuss offer with Seller
Negotiate the offer and options
Get pre-qualification letter
Sign offer or prepare Counterproposal, if necessary
Prepare and convey any counteroffers, acceptances, or amendments
Acceptance Deadline Time
Renegotiate however many times necessary and finalize
Make applicable copies
Convey signed copies to other Agent
After Contract Signed by All Parties:
Make sure all Contracts and disclosures signed properly. Deliver Earnest Money and Contract to Title Company, order Title Commitment. Order payoff from mortgage company, meet all deadlines, coordinate inspections and appraisal, explain moving and closing issues with Seller.
Order Title work
Make copy of Earnest money and Contract
Deliver check and Contract to Title Company
Notate dates on calendar
Send date sheet to Seller
Do necessary paperwork for unusual conditions
If Seller and Buyer both our clients, do Change of Status Notice
Copies of leases and damage deposit receipts, if applicable
Order payoff
Seller's Property Disclosure Deadline
Inspection Objection DeadlineResolution Deadline
Property Insurance Objection Deadline
Change status on MLS and print to verify
Review all paperwork for signatures
Get all necessary signatures
If mail-out, get instructions and addresses
Notify Title Company of Mail out
If POA needed, get original from Title Company
Get POA signed and notarized
"Under Contract" info letter to Seller
Signed copies of Contract to Seller
Remind Seller to notify Utility Company to stop service and do a "final read"
Discuss with Seller advantages/disadvantages to continued showings
Discuss what happens if other offers come in between Contract and Closing
Change showing instructions in Centralized Showing
Referral agent needed for Sellers new location?
Resolve any Title Disputes
Resolve any Off Record Matters
Deliver unrecorded property information to Buyer
Have Seller notify Utilities, phone, cable, etc.
Mail "The Moving Guide" with Change-of-address forms to Seller
Set up closing time
Call Buyer's Agent and coordinate closing time
Verify closing date and time and make all parties aware
Mail time-verification of closing and directions to Seller
Assist in solving any Title problems (boundary disputes, easements, etc.)
Assist in obtaining Death Certificates, if applicable
Cleaning needs (e.g. carpet, kitchen, etc.) upon move-out
Discuss mover and time-frame for move-out with Seller
Home Inspection:
Make arrangements with all parties to coordinate inspection. Thoroughly review inspection report with Seller. Discuss items, willingness and advisability to fix, estimate of costs. Make arrangements with appropriate contractors and vendors to have items fixed.
Set up Inspection
Coordinate time with Seller, Agents, Buyer, Inspector
Review Notice of Unsatisfactory Conditions with Seller
Help Seller negotiate Inspection Objections
Help Seller with repair estimates or a credit at closing
Copy of Inspection Notice to file
Verify prior to closing that all repairs have been made
Get copies of repair receipts
Fax copies of receipts to other Agent
The Home Appraisal:
Do current Market Analysis on property value. Coordinate and meet with Appraiser. Make sure appraisal done in timely manner. Options if appraisal is low. Any appraisal conditions? Coordinate fixing items, if noted. Schedule final inspection.
Set up appraisal
Coordinate time with Seller, Agents, Buyer, Appraiser
Do current CMA for appraiser
Meet appraiser with CMA
If VA, make sure CRV ordered and completed
Track Appraisal Deadline
Verify appraisal completed and satisfactory
If appraisal low, discuss options with Seller
Discuss any conditions on appraisal with Seller
Schedule final inspection on appraisal conditions, if applicable
Verify all conditions met prior to closing
Tracking the Loan Process:
Track the Buyer's loan progress with other Agent. Make sure all dates and deadlines are met. Keep Seller apprised of current situation. If Contract falls, begin from the beginning. Release of Earnest Money if within Contract dates.
All paperwork to Lender
Make contact with Lender and verify Buyer information
Loan Application Deadline
Buyer's Credit Information Deadline
Disapproval of Buyer's Credit Information Deadline
Existing Loan Documents Deadline
Existing Loan Documents Objection Deadline
Loan Transfer Approval Deadline
Contact Lender weekly to ensure processing of loan approval is on track
Notify Seller of loan approval
If Contract Fails:
Start from the beginning. Sign all documentation to terminate, and Release of Earnest Money if within Contract dates. Reinstate on MLS and all internet sites. Reissue flyers and start marketing process again.
Fill out all necessary paperwork
Re-input into MLS
Sign Release of Earnest Money forms
Closing Preparations and Duties:
Schedule a walk-thru with all parties. Confirm that all dates are being met, confirm if mail-out or other documents are needed. Review closing documents and verify that all figures are correct. Deal with all last-minutes crises, make sure Seller brings keys and ID.
Schedule walk through with Buyer, Buyer's Agent, Seller
Verify with Seller how proceeds of sale being received
If mail-out, verify correct mailing address
Confirm mail-out with Closer
Title Deadline
Title Objection Deadline
Survey Deadline
Survey Objection Deadline
Document Request Deadline
CIC Documents Objection Deadline
Off-Record Matters Deadline
Off-Record Matters Objection Deadline
Right of First Refusal Deadline
Property Insurance Objection Deadline
Coordinate Possession Date and Possession Time
Prepare disbursement authorizations
Notify Title Company of any Amend/Extends or date/money changes
Last minute bills and receipts faxed to Closer including HOW, if applicable
Make sure Closer has all addenda, correct price, rents, or applicable credits
Discuss closing figures with Closer
Check final figures for accuracy
Call Seller and discuss final figures 24 hours prior to closing
Remind Seller to bring picture ID, keys, door openers, receipts, etc.
If not receiving proceeds at closing, discuss Seller's need for Cashier's Check
Deal with all last-minute crises
Check file for any unsigned documents
Coordinate this closing with Seller's next purchase and resolve timing issues
Have a "no surprise" closing so that Seller receives proceeds at closing
Post Sale:
Enter the sales data to MLS and records for County. Remove signs, directionals, and Lockbox. Make sure file is completed and have it copied to disc. Change MLS to SOLD
Change MLS to "SOLD"
Enter sales data for County Records
Scan entire file to disc
Store hard file at outside location
Copy HUD-1 and put in pre-addressed envelope
Remove sign, directionals, and brochure box
Remove lockbox
Mail out disc of all paperwork to Seller
Mail out HUD-1 to Seller the following year for taxes
Posted by Stephanie Hall // Please leave a comment.
Posted on October 26th, 2017
Beautiful 4 bedroom 2 bath home with a study in gated, sought after Cornerstone of Brandon. The home features granite counter tops, stained kitchen cabinets and pine wood floors. There is a back porch/patio and woods behind the house. The amenities are endless with a community pool, tennis courts, lake with boat launch, playground, walking trails, and clubhouse. The clubhouse includes a chapel. Conveniently located just minutes from Dogwood Festival Market and downtown Brandon. Excellent Brandon Schools! SEE MORE DETAILS Call The Remore Team today to schedule your private tour.601.955.7176
Posted by Stephanie Hall // Please leave a comment.
Posted on October 25th, 2017
Posted by Stephanie Hall // Please leave a comment.
Posted on October 24th, 2017
Posted by Stephanie Hall // Please leave a comment.
Posted on October 23rd, 2017
Want to feel like you are in the country while having the conveniences of the city? Schedule your showing today. Pulling up to the home you'll notice the large front porch overlooking 3.84 well manicured acres. As you enter the entry foyer you'll love the brick fireplace in the family room. Moving through to the formal dining room and lovely sun room. The kitchen has plenty of cabinet space as well as an eat in bar and a window for light and bright sun. The master bedroom that has plenty of space for a king bed and sitting area. The master bathroom is large with his and her vanities and his and her closet. Entertaining space is ready for family and friends in the large den area with beautiful french doors. Additional bedrooms are large with spacious closets. This 3+ acres also offers 2 equipment shed a beautiful pond and much more. Double carpet has fully floored attic with plenty of storage. Schedule your showing today to see this beautiful home and land.
Posted by Stephanie Hall // Please leave a comment.
Posted on October 20th, 2017
Pristine home located in the historic Belhaven district and nestled among the beautiful old oak trees and foliage. This home was built circa 1930. It is in close proximate of fine dining restaurants, pharmacies, hospitals, churches, High Schools, colleges, federal and state offices and Governors office and residence. This home features oversized bedrooms, alley kitchen and storage and 11 1/2 foot ceilings. The garage is oversized in length and width allowing room for 2 vehicles and storage. There are hardwood floors original to the home beneath the carpet. Each bedroom has a full bathroom. The addition of the master bedroom, den and garage were added in 1992. The kitchen appliances were replaced in 2011/2014 and a new roof was installed in 2014. Also in 2014 it was newly landscaped. There is a full sprinkler system and a complete cedar fence that was installed in 2014. The complete exterior and interior was repainted in 2014/2015. The den leads out to the newly landscaped patio area for great entertaining. The overly sized attic is large enough for a second story and storage. For a private showing, call The Remore Team today! 601.955.7176. SEE MORE DETAILS
Posted by Stephanie Hall // Please leave a comment.
Posted on October 19th, 2017
Looking for a home ready to move in that requires no maintenance? Don't miss this one, new carpet, new roof, newly updated kitchen ready to move in! The home has 4 bedroom, 3 and half bath house on a corner lot has a newly poured driveway and huge wooded back yard. Don't miss the kitchen with custom Shaker cabinets, brand new granite counter tops, a gorgeous subway tile back-splash and a farmhouse sink. Great keeping room with natural light. The Viking cook-top and double convection ovens make it easy to feed the hungry children in your family. The spacious family room has vaulted ceilings, and a beautiful view of the wooded backyard. With a formal dinning room, private office and a gorgeous deck that allows you to enjoy the tranquil backyard. The master bedroom suite is an ideal oasis from a busy life with a closet that is to die for! Call The Remore Team today for a private showing. 601.955.7176. See More Details
Posted by Stephanie Hall // Please leave a comment.